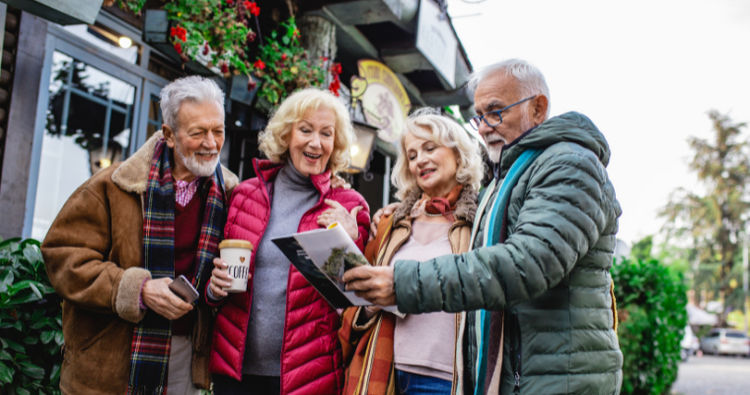 ---
My backpacking days are well and truly behind me. We have worked hard and have earned the right to reward ourselves. The next decade or so will be our prime. If travelling is your thing, as it is mine, it's time to get to work on our travel bucket lists. Here are my tips for getting started:
Travelling safely




While we are keen to explore the world, we also want to return safely. Grandchildren are likely here or not far away. Whatever the near future looks like for you, being fit and healthy to enjoy the next phase of our lives is important.
Careful consideration should go into the destinations we choose to visit. Guided tours and cruise lines put the safety of their guests ahead of all else making guided travel the safest way to travel. From Covid cleaning to reputable places to eat and safe locations to stay. We have all made the mistake of booking a hotel in the wrong part of town! This is not an experience you want anywhere but particularly more so in places foreign to home. Reputable guided tours and cruises visit every destination regularly and employ professional local travel guides to escort and look after their guests. They know the safest places to stay and eat.
With experts booking your hotels and travelling in a group, the size of which you can choose upon booking, you eliminate the potential criminal element. Let a guided tour or cruise line take care of transport so you can sit back, enjoy the view and a few beverages at one of the many vineyards you may visit on the way if you wish. The hassle-free nature of a guided tour or cruise means safety does not become a concern. In the unlikely event of a problem, your guide is there 24/7 to help.
How to decide where to go next




Brainstorm a list of the countries you'd like to visit and then number them in order of priority. If you have trouble with this, close your eyes and tell yourself you are on holiday. Where does your mind take you? Will it be Europe, Canada, Alaska, maybe Africa or Egypt?
If needed, repeat this exercise to create a list of destinations. Encourage any travel partners to do the same then, compare lists. Move common destinations/experiences to the top of your list, one for one to be fair to the other if needed.
Share your bucket travel lists with a professional travel agent or advisor. If you have holiday leave available a good travel advisor will be able to suggest ways to utilise transit stops of particular airlines. This may make it possible to tick an adventure and relaxation experience off your list in one trip.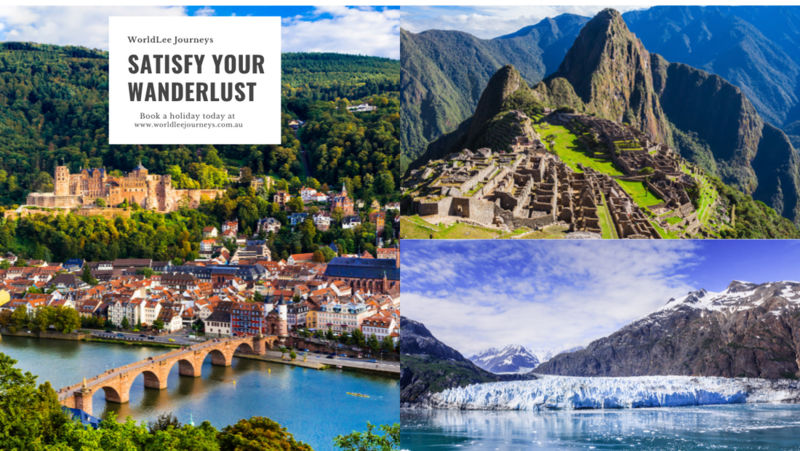 Consider the differences to travelling in your home country




Touring Europe for example, offers many choices and you have earned the right to pick a style of travel that completely suits you. If you want to hire a car and travel under your own steam, you will have the freedom to set your own itinerary and possibly make changes as you go but with this comes taking on all of the organisation. Touring Europe again as an example, are you up for navigation of narrow roads, driving on the opposite side for Australian's and limited parking in cities designed centuries ago when cars hadn't been invented. There are also 24 official languages spoken across the continent and while English is widely spoken, translation often requires patience. Everything that comes with a self-drive holiday is perfectly fine if you are aware of what is required and feel up to the task.
If relaxation is what you seek, a Guided Tour of Europe or cruise will provide a much more enjoyable experience. Gone are the days of packing older people onto a tour bus to whiz them around the highlights. You know, the kind of tour we all saw our Grandparents doing back in the 70s and 80s. Guided tours and cruises have evolved now presenting a wide variety of styles of travel catering to your exact needs. Will it be Luxury coach, Ocean Liners or my favourite River Cruising?
Luxury Coach: If you want a hectic schedule visiting somewhere new every day, there is the perfect trip for you. If you want a luxury coach with only 20 spacious seats, taking in only a few destinations for more immersion into the culture and customs of the area, that is available for you too. Private Guided Group Tour, not a problem, let's organise a chat to discuss your itinerary.
I'm often asked the difference between Ocean and River Cruises.
Ocean Cruises are generally on large multilevel ships that cruise around the outside of the continent taking passengers to seaport destinations along the way. Due to size, 1000+ passengers, Ocean ships are almost destinations in their own right with sports and entertainment facilities including casinos and nightclubs.
River ships in comparison, use rivers to cruise through the countries instead of around them. This allows river cruisers access to a combination of large and small towns within the countries the rivers pass through. River Cruise ships usually cater to no more than 200 guests with a focus on multiple days in one country, high-quality local food, wine and accommodation with low key entertainment aligning to the destination.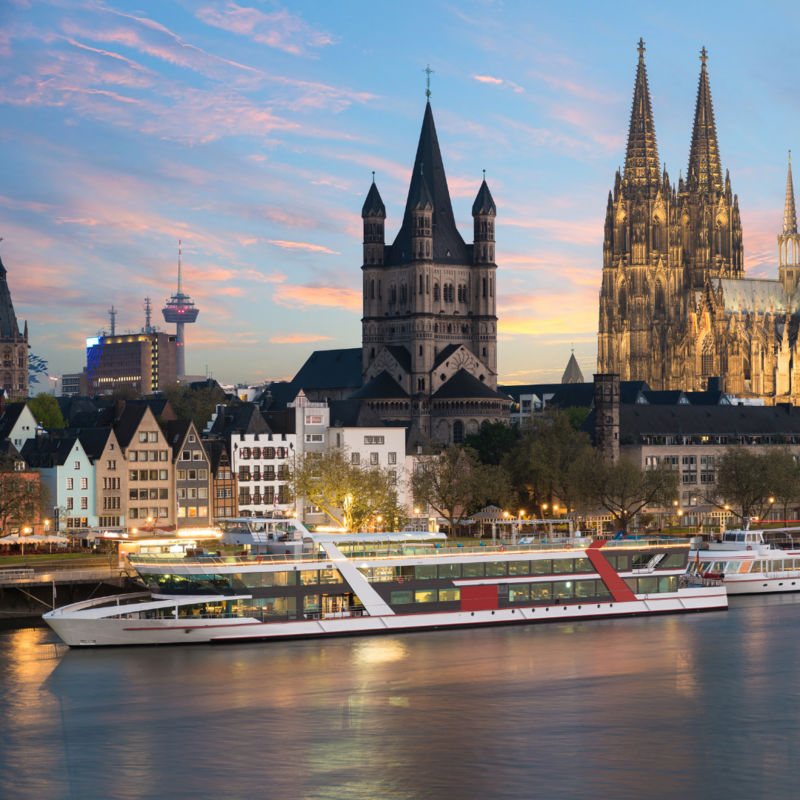 To summarise cruising, Ocean and River Cruises are both amazing ways to see the world, just completely different types of experiences. I recommend trying both at least once in your lifetime.



Accommodation to suit your budget




Whether you choose self-drive, a guided tour, an ocean or river cruise, there are many options to choose from. At this age, you've earned the right to live it up if you want to but there are so many options and working out the differences can be hard to do. From 3 to 7-star service and everything in between. This is where using a professional travel agent or travel advisor has many time and stress saving benefits.
Take it easy on your arrival day




Travelling is tiring, it just is. Make your trip more enjoyable by booking an extra night or two prior to any guided tours or cruises. Don't plan activities for the day you arrive. Taking it easy will allow the body to adjust and minimise the impact jet lag can have. Try not to go to bed until the normal time for the new destination. A short walk can be good if you feel up to it, coffee in a cafe or a delicious meal somewhere nearby are all leisurely options.



What to pack




If on a cruise or guided tour, the standard of accommodation and mode of transport chosen will influence the dress code. Information regarding this is provided when you make a booking with a professional travel agent or advisor.
With the ever-changing weather, the best idea is to pack layers you can mix and match and add or take away depending on the weather. Other essentials for travelling are insect repellent and sunscreen, and most importantly, ensure you pack a good supply of any prescription medication that you take. Speak to your travel agent well in advance of departure to find out what quantity is allowed for the destinations you will be visiting. A letter from your doctor may also be required.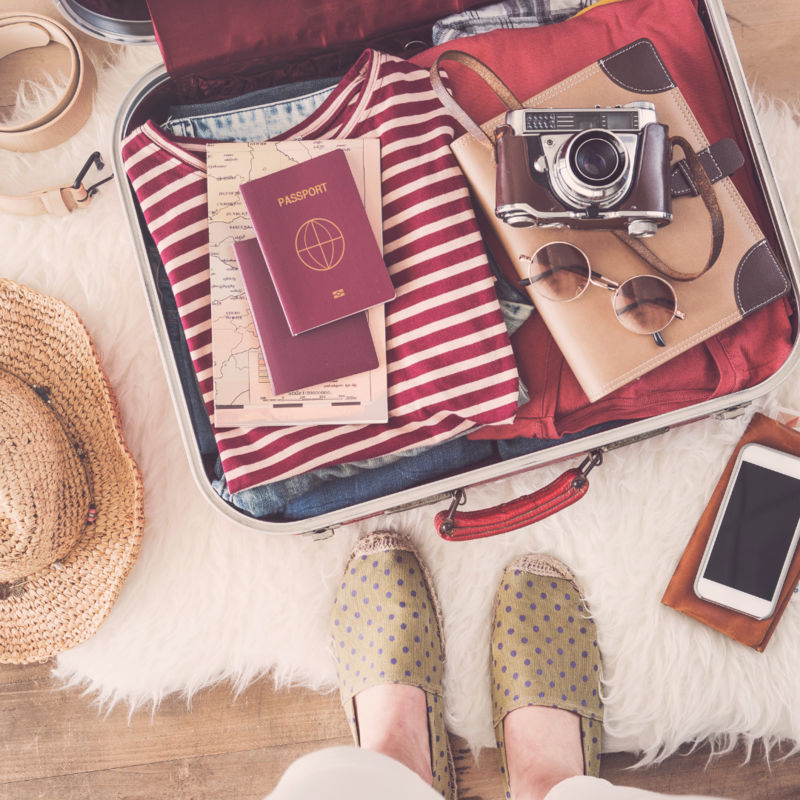 Check your roaming contract




A simple call into your local mobile phone store or a check on their website will let you know if you have roaming enabled on your phone contract. Roaming just means that you have a set amount of phone usage on your Australian mobile phone plan while you are travelling and don't have to go to the trouble of buying a new foreign sim card, or using your existing one only to find out that it has cost you a fortune to call home.
Take Care With Spares




There are some stunning places in this world, with natural beauty around every corner. The last thing you want is blurry vision because you've lost your contacts, or misplaced your glasses. And you wouldn't want to miss your guide's informative description of somewhere you've waited years to visit because you forgot to bring spare batteries for something like a hearing aid. Obviously, not all of these apply to everyone but you get the point. They are small things, but essential to remember if they apply to you.
The same goes for chargers. Not being able to take photos of the Colosseum in Rome or paradise coves and cays in the Greek Islands because your phone or camera ran out of battery would be heartbreaking. These situations can all be avoided by carrying spares just in case.
Why you should work with a professional travel agent or travel advisor




Using a travel agent or travel advisor allows you to tap into their:
Comprehensive knowledge of the options available

Ability to make recommendations to match your requirements

Buying power and value for money

Support giving you peace of mind knowing they are there if needed
Ticking bucket list trips off requires a significant investment. DIY mistakes can be costly. Don't leave it to chance, work with a professional.
At WORLDLEE JOURNEYS I support and assist my clients with travel ✈ rules in a world learning to live with COVID.
Want to know what's possible? Book a free chat session with me HERE Free Appointment
If you are still considering what or when your next trip will be you can take advantage of a WorldLee Journeys $250 Travel Credit for future use Claim your $250 Travel Credit
LeeAnne Talbot (Luxury & Bucket List Travel Expert)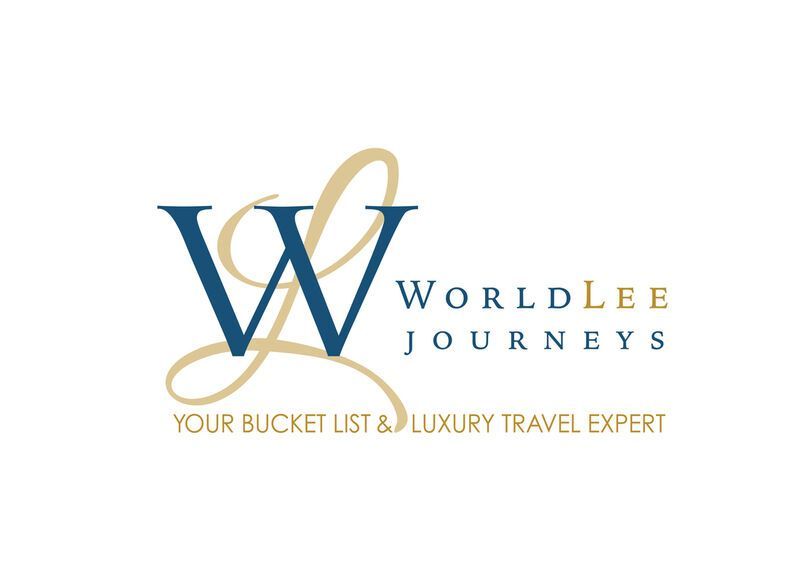 ---