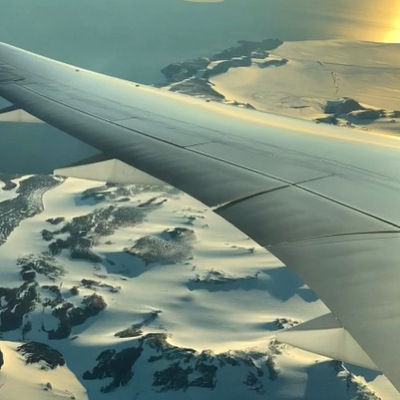 ---
ANTARCTICA - WOW… WHAT A JOURNEY!
This New Year's Eve we were privileged to experience one of the best, brightest, highest and most unique new year celebrations ever. One in the sky !!! A party with a difference. A real travel bucket list tick and a true adventure to remember.
Classed as a domestic flight, you fly Australia to Australia, so no passport is needed. Just bring your photo ID, get your boarding pass (complete with Antarctica recognition stamp) and make your way to the gate.
Be sure to look out for the little things along the way - sometimes it's in the little things. Departures board with 'Antarctica Flight' or the flashing 'boarding now' sign at the gate, all adding to the excitement and adventure ahead.
Embarkation is quick and straightforward where soon (5.30 pm) you'll be on your way. Providing optimal comfort and space for every passenger is at the core of the Qantas Dreamliner design which features 236 seats - less than most other aircraft of its type. A second Dreamliner departs for the same destination around an hour after us.
Maybe the most important factor on a flight like this … the windows … 65% larger than comparable aircraft, and providing that increased sense of space and opportunity for everyone to experience more of the white continent. (Or for similar southern lights flights at other times throughout the year).
Qantas international dining service is also provided. There are two meals, dietary needs considered, complimentary bar service and snacks throughout the flight.
Now even though our seats may not have been window, or even close to the window, to be totally honest, it didn't matter. We, just like many others, simply walked around the cabin, often coming across differing vantage points such as exit row windows and the like. Friendly staff and crew were readily at hand to assist and rotate guests through other vantage points like the very last row of the plane, left empty for such activity and viewing.
Generally, it takes around three hours from departure before you start seeing scattered icebergs on what is known as the coldest, windiest and driest continent on the planet. There is never any set route for the flight. For each departure, Qantas pilots carefully consider a number of factors, weather, cloud cover and ice conditions, to help provide the best viewing experience for the day. There are 19 different and potential flight paths, all of which have a variety of interesting features to see.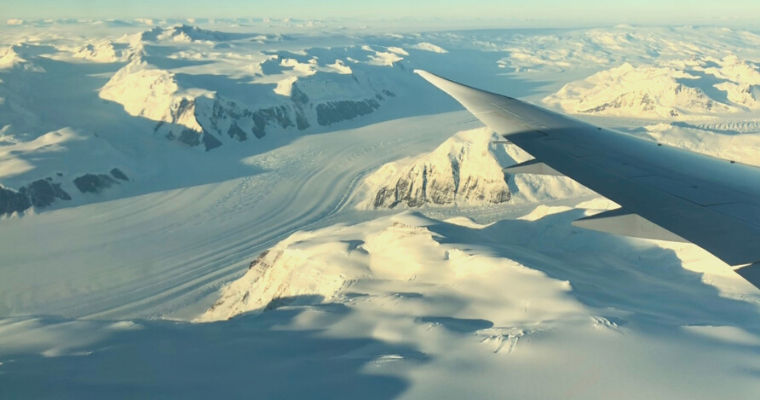 Some of the key locations can include Mawson's Huts, Cape Ardare, Drygalski glacier and Casey Base. We experienced a lengthy phone call with residents at Casey base sharing their latest happenings and how they may see in the new year. Possibly a quick game of cricket before any eyelashes or other bits and pieces freeze.
We also took part in a fun raffle onboard raising money for Mawson's Huts charity and towards the upkeep of huts against extreme winds and ice along the east coast. A very interesting read when you have the time.
A number of Antarctic experts were on board to answer questions.
Pilots ran an interesting commentary on fun facts and landmarks. Our personal favourite was Daniel Bull - A world record adventurer with a raft of achievements dating back to his 20s. He was the first Australian to summit Antarctica's highest volcano – Mt Sidley – situated in the depths of the largest 'no man's land' on Earth. He was also the first and youngest person in the world to complete a decade long quest in climbing the highest mountain and highest volcano on every single continent (known as 7 Summits and 7 Volcanic Summits). Inspiring feats!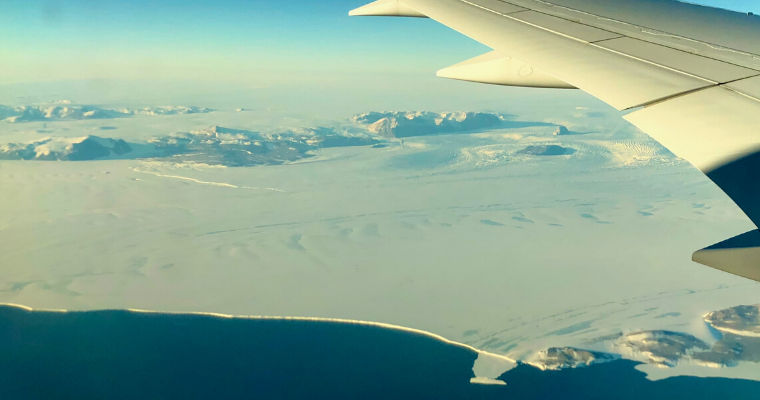 With a reduced flying altitude of approx. 19,000 feet and limited cloud cover there were clear and pristine views. To protect the landscape and natural environment, altitude is generally not below 18-19,000 feet.
A happy new year to all saw us through at mid-flight along with 'seat swap', a well-coordinated, seamless experience with champagne in hand where window peeps change with aisle seats and vice versa. All was explained at the time of booking, all accepted and all expected at the time it was happening.
We certainly felt we had a wonderful understanding of Antarctica, all her natural beauty and all she had to offer. Truly a unique experience abound with beautiful memories - pristine plains, huge ice sheets, whitewashed cliff faces.
Our highlight? There were so so many - visible glaciers, volcanic steam puffs, ice cracks. Just spectacular! But our most favourite would have to be the Midnight Sun casting a myriad of shadows against a stunning backdrop 'white canvas'.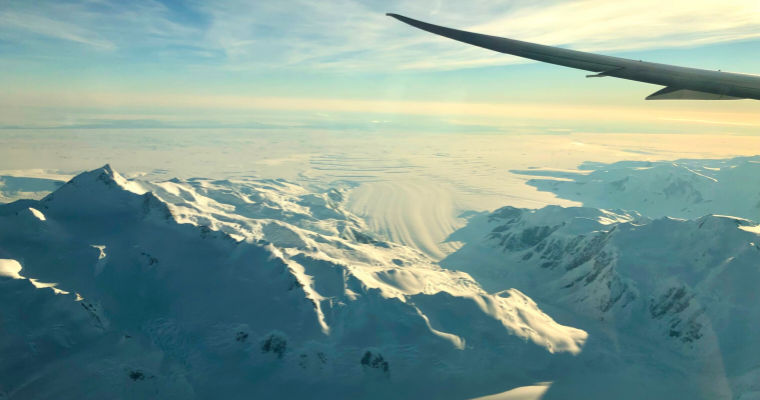 Boy oh boy, what a show. Uninterrupted theatre lights in summers Southern Hemisphere, showcasing vastness of space and shade whilst trying hard to breed sunset. We had a hint of sunset on our way over but promptly left that behind on our journey south. It later caught up with us around 1 am, but being so far south, it could only manage to skim the horizon. On the turn of the new year we left it behind and instead chased its opposite - the sunrise of Melbourne and our 6:30 am arrival home. Crazy!
We listened, we experienced, we 'zigzagged', we gawked, we marvelled in awe. A massive heartfelt thank you to all the cabin crew and staff for creating this once in a lifetime adventure and memorable New Year for all.
Interested in Antarctica or similar adventures such as southern lights flights? Then contact us for video vision, more information and to book.
---