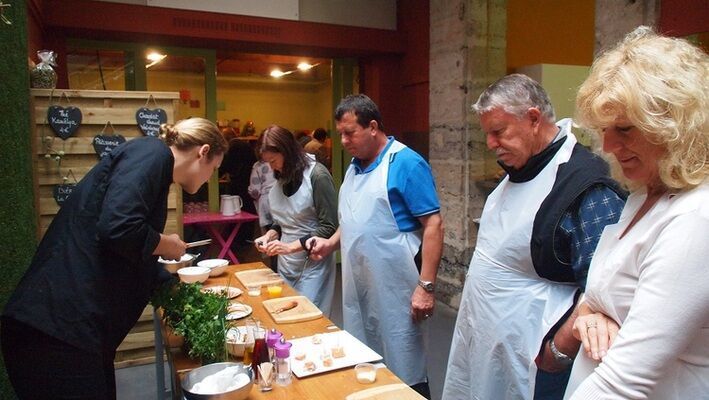 ---
Cooking classes and destination experiences - what a marriage, and no better way to learn about a culture than meeting some of the locals who can introduce you to the tastes of their region with gusto.
To begin our gourmet gastronomy tours I have chosen one that is close to me personally and that is a series of tours with the inimitable Chef Dominique Rizzo. Her personality shines when you get her chatting about recipes and food, especially about her tours to Sicily. Her accolades are many and a quote from her website says much about who she is and her passion for local, fresh and seasonal fare. Dominique shares this with us: 'Through the sharing of food we share life and one is never lonely or hungry'.
Dominique has not one but four food tours with the first being SAVOUR SICILY – A TOUR FOR THE SENSES. The best way to describe this tour is to take an excerpt from her website which introduces you to not only an amazing destination but a culture rich in tradition where food is life. It begins in Palermo and having been there I can attest to the diversity and history of this iconic city. This is where Arabs, Normans, Greek and Spanish left a deep imprint evident everywhere you turn. Art, architecture and of course cuisine are an integral part of their very existence. It does not end there as you embrace Catania, Ortigia, Randazzo, Taormia and Siracuse. So now we are salivating just over the destinations without even sampling the food. Each destination has its own uniqueness be it a special spice or sauce, seafood as fresh as it can possibly be caught right at your doorstep, or the pasta favourites blended and hand-rolled with love. If you look on the Urban Feast website you will be able to download this itinerary.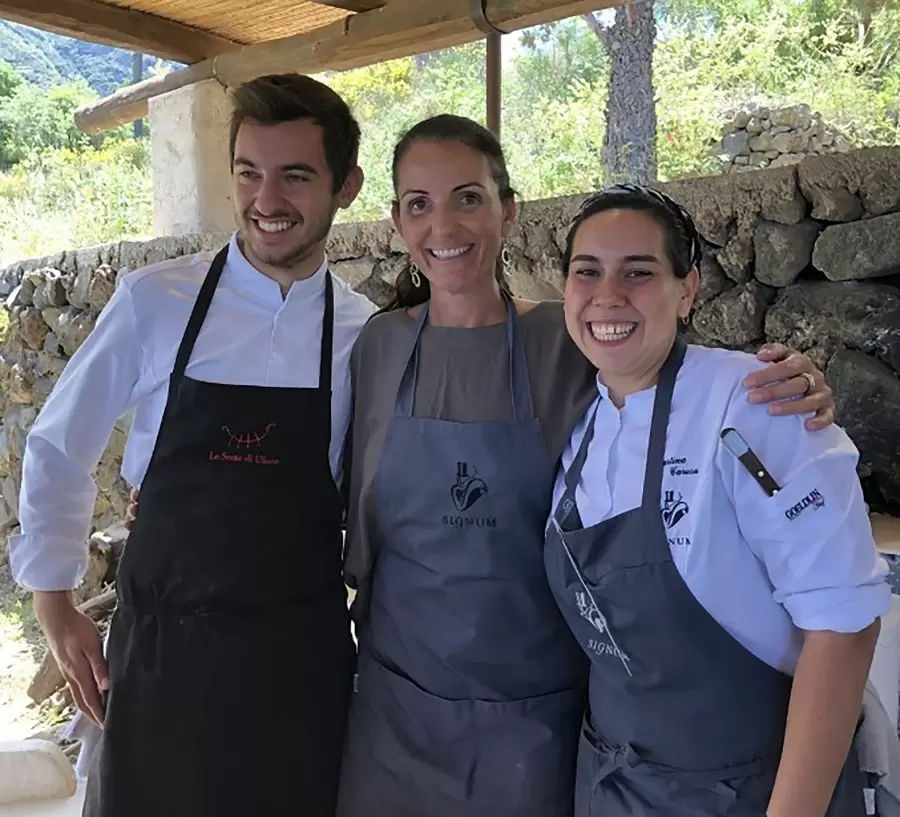 The adventure continues with Dominique's second Tour – an extension of the first - a 6-day immersion into the gastronomy of SALINA and the AEOLIAN ISLANDS. Spectacular seems like a hollow word when one tries to describe an 'off the beaten path' bespoke journey such as this. I am sure you have heard of the live volcano on Stromboli Island. As you sail around the island you will visit the exquisite villages of Pollara, Malfa and Santa Marina. It is a hard decision, fresh salted capers – definitely a taste – or the popular Malvasia, a wine that is native to the islands – or why not both – sound good? In Lipari, you simply must indulge in the Pane Cunzato – very much to my liking. This popular summer meal consists of a thin open focaccia piled to the top with fresh mozzarella, tuna, olives and sun-ripened tomatoes. I don't want to spoil the surprise but there is so much more you will not want to leave.
Tour number three - a place I absolutely love – PUGLIA. The Puglia food tour is yet another fully immersive and fulfilling experience. Travel to this part of Italy renowned for its unique homes and cultural warmth. You may know the region for the white washed Trulli domed homes in Alberobello. Some have been converted into gift and homewares shops also selling local wine. Cheeses, olives and olive oil feature strongly on this gastronomic tour.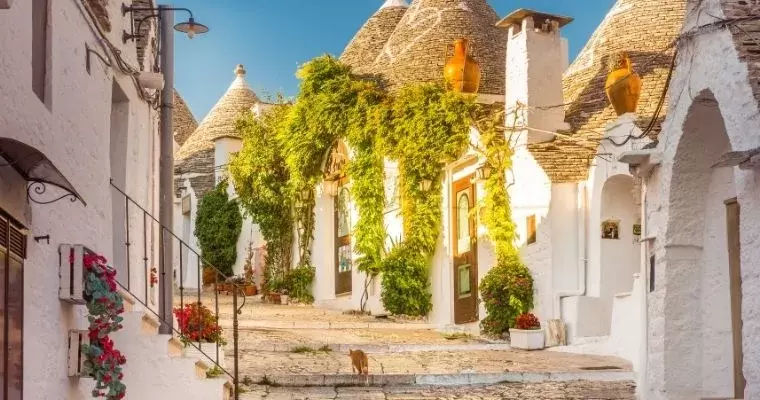 Jumping from Italy to Morocco. An exotic and intriguing country in the North West of Africa. The final tour is truly incredible for experiences, tastes and exposure to the culture of the nomad and the Blue Men of the desert. This tour is not travelling until September 2024 but I will present you with an image of just what you have to look forward to.
How do these places sound? CASABLANCA, AIT BEN HADOU, THE ATLAS MOUNTAINS, MARRAKECH, the capital RABAT and the SAHARA DESERT town of FES. Just some of the places you will visit to taste the exotic flavours of Morocco.
Buy yourself a Tajine to bring home, I did and it sits in pride of place on my sideboard bringing back a longing to experience the country once again. Visit the 'set' of Laurence of Arabia, and drink the sweetest tea you will ever encounter. Pet a snake at Marrakech's Djemaa el Fna square or have your hand painted with henna as the sun slowly sets in readiness for the market to come to life. Day or night, it is the only place to be while you haggle hard for a pottery water jug or a bowl that has been handcrafted and is in 'your colours'. Morocco is not only entertaining but colourful and exotic. In Casablanca be inspired by the Blue Mosque glimmering in all kinds of light and marvel at the way it was built over the Atlantic Ocean. Of course even 'Play it again Sam' gets a visit. Do contact me or Dominique for more information.



Our palate is now changing to something simply elegant. French cuisine has always been characterised as an amalgamation of sophistication and culture. The French Table is about beauty and art combined to produce some delectable dishes that are very easily reproduced. For these unique cooking holidays, France provides you with an unimaginable opportunity to learn from the finest chefs and enjoy authentic Provencal cuisine of buttery sauces, olive oils pressed to perfection and bread baked to age-old recipes. The recipe is simple – preserve the taste and texture of fresh seasonal ingredients before sharing the experience in style, in the beautiful surroundings of the region. The programs offered are all taught in English and all cooking equipment is provided.
Each region of France from the beautiful Loire Valley and Burgundy in the north, to wine rich Bordeaux and the Rhone-Alps or the Cote' D Azur in the south, are all very rich in cultural flavours and diversity. Whether described as haute cuisine or hearty homemade dishes, gastronomy is a serious business for the French. Characteristic markets liven up small towns and bustling cities alike. Around every corner, you'll find patisseries, boulangeries, bakeries, and of course, world-class wine shops. It has been said that food has played a large role in people falling in love with France.
A cooking holiday in France is about authenticity, fabulous food, and fun. Learn to make local recipes and the traditional dishes of French gastronomy such as Boeuf Bourguignon, Coq au Vin, Cassoulet and Confit de Canard during your amazing cooking classes. Explore the remarkable produce and fresh seafood of the sunny south of France while tasting some of the world's best wines and cheeses while relaxing at country vineyards or living it up in chic wine shops and bistros. Your French culinary tour not only includes hands-on cookery courses but excursions to local towns and cultural sites and other gastronomic visits.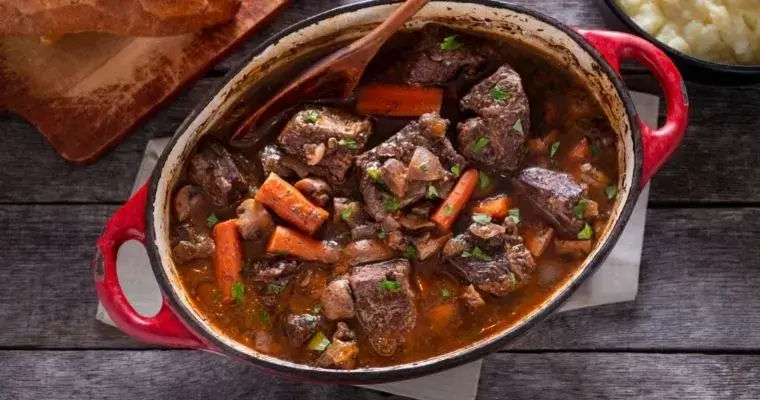 Burgundy, home of fine wines, is a great accompaniment to your journey. As rich in history as in gastronomy, Burgundy is an ideal destination for a French cooking vacation. The pinnacle would without a doubt have to be the taste test at the end of the day. What better way to enjoy your French Sojourn than sitting in the gardens of a beautiful estate, savouring a local wine and tasting your successes of the day.

The Loire Valley, famous for its stunning Chateaux plays host to many world-class wineries. Just an hour from Paris by train, the Loire Valley is not only noted for stunning scenery but as the heart of French gastronomic delicacies. History of course plays a vital role in the region with the valley is noted as being a playground for nobles. It became the seat of the French Renaissance giving it a breathtaking artistic and architectural patrimony evident in the area's many magnificent chateaux and gardens. Today, much of the Loire is flanked by vineyards.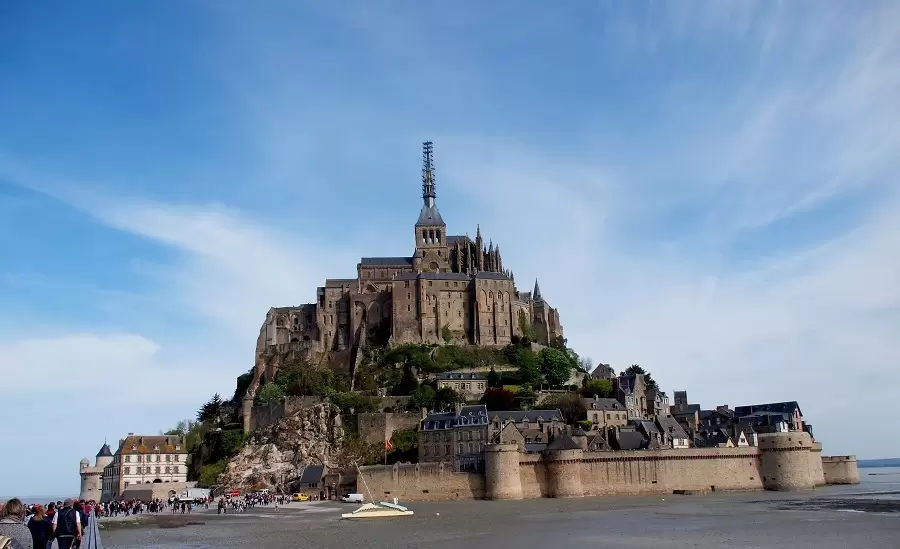 The Normandy region provides French cooking lessons which include market visits. This of course enables you to not only cook the food but learn about what is needed for the essential French dish. The region's kilometres of coastline, breathtaking countryside and local specialties make cooking holidays in Normandy an authentic and unforgettable experience. Home of such famed products as Camembert cheese, French cider, and the Calvados apple brandy, Normandy will provide you with many unforgettable moments. When not playing with gastronomy during your hands-on cooking lessons, market visits, and food tastings, your culinary tour will give you the opportunity to explore the area's rich history, including the stunning Mont Saint Michel, one of the most visited sites in France, and the beaches of D-Day.
With a country as stunning as France it is difficult to pinpoint a favourite destination but I have to say I am very partial to Provence. Known as the land of lavender, fine wines, (yet again) flavourful produce, fresh fish and succulent meats and cheeses, Provence is also one area rich in the famous Truffle. Whether you are visiting famed historical sites, shopping on the French Riviera, or sampling exquisite Provencal cuisine, you are sure to agree that Provence can be considered a must-try destination for a cooking journey!
Our first experience of a French Cooking school was in Lyon. As the largest city in the Rhone-Alps, Lyon boasts an extraordinary number of world-renowned chefs and restaurants making it an international Mecca for foodies and an ideal location for a memorable French cooking school experience. While we had but one day to "test" our skills, I admit to it being one of the best days on our journey which is one reason I fell in love with this type of excursion. Worth noting are the ATELIER GOURMAND De LYON COOKING CLASS and the L'Atelier Des CHEFS LYON class which are some of the most noted in the city. There are however many more to select from.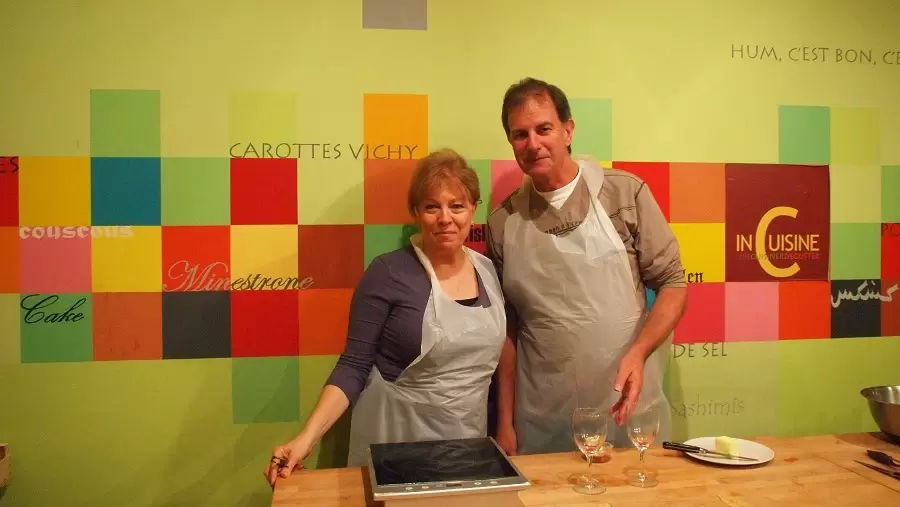 A Bordeaux wine tour in Southern France is yet another way to discover the true heart of French gastronomy. Situated in the southwest corner of France, Bordeaux is an ideal place to learn the finer points of making Cassoulet or Confit de Canard and Fois Gras. Armagnac, Sauternes in fact many wines of Bordeaux simply complete the tour. The famed Languedoc area offers stunning medieval fortresses, fine wines and abundant produce while the Dordogne, a verdant land known for its numerous castles offers many types of truffles and pâtés. Travelling farther south, the Midi-Pyrenees is home to mysterious medieval abbeys and churches, robust wines, and spectacular ancient towns. If you have the time, the Southern region of France will hold you spellbound in its spectacular scenery.
Suggestions include GOURMET STORY where you will learn to make the traditional dessert cake – Canale'. Also CUIS'INE Les Ateliers, located at 107 Rue Pelleport, very close to the Church of the Sacred Heart. There are many to choose from and each has a website to help you choose.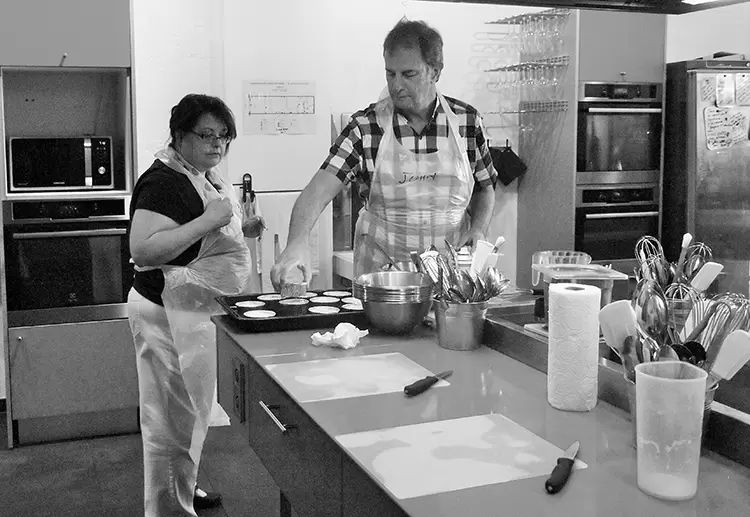 There is one success story with a difference – that of Jane Webster a Melbourne woman who went to France, bought a Chateau and now runs culinary tours and cooking classes from her home, based in Normandy. Her tale is one of incredible bravery which began with selling up in Australia and then moving with her husband and two children to a tiny village to begin renovations on Chateau de Bosqouet. The author of many great books including 'At My French Table' and 'A Love letter to France', this diminutive lady with sparkling eyes and shoulder-length deep brown hair is a force to be reckoned with. I was fortunate to meet her on one of her visits home and I have to say, from the outside she is anyone's sister or cousin but inside she is a powerhouse of enthusiasm and ideas – not to say your sister or cousin isn't of course. To fully restore the five story grand mansion to its former glory took not only money but extreme attention to detail. The beauty of booking one of Jane's classes is that you will stay in her home and live like the true French aristocracy, just for a few days. You can find all of the details on her website with contact details, or through one of her memorable books.
No foodie tour of France would be complete without a visit to the Cote' D Azur, the playground of the rich and famous. The French Riviera is a magnet for everything famous and flamboyant. Even though the Cote'D Azur is part of the Provence region, it deserves a special mention for its chic shopping in towns like Nice and St. Tropez. It is more about the food tasting than the food cooking while you sit and people watch or explore the quiet woods, lakes and picturesque villages of the interior, which is home to small boutique restaurants that offer everything from home-style fare to hidden Michelin Star establishments. If you would like a little bit of history with your food then Avignon or Arles on the Rhone River in the Southern part of the country with landscapes that inspired Van Gogh and Cezanne will surely please. I think you would have to agree that this would be a fitting end to a delectable holiday of French Cuisine and wines. Accommodations at each of the cookery school regions vary from simple B&B properties to deluxe private villas and hotels.
Is it better to live to eat or eat to live? If you are Italian I believe the answer would be simple. For an Italian the dining table is far more than a place to eat, it is the heart of the family. Everything from good conversations and arguments to wedding plans and christenings as a generality begin in the kitchen. I know we have already visited Italy with Dominique and her Sicilian escapades but it is time to visit different regions to see how they differ – or do they?
We already know that food and lifestyle go hand in hand for this gregarious and life-loving nation. Italy of course is pasta but without the olives, the tomatoes, the cheeses and the spices, pasta would be nothing. A bowl of pasta can be enhanced with squid ink giving it a unique flavour and a sinister appeal. The movie "Under the Tuscan Sun" really put Tuscany on the world stage not only from a scenery perspective but also for the countryside and the farming communities which produce an incredible array of sumptuous delights.
In my searches, I have come across some quirky schools like Tuscookany. The combination of cooking, wining and dining culminates in a relaxing stay at one of Tuscookany's traditional residences. Bellorcia, Casa Ombuto or Torre Del Tartufo are all Tuscan villas included as part of your experience. During a week of creating Italian masterpieces or simply learning the art of togetherness over food, cooking lessons in Italy is not only learning techniques but meeting like-minded people who share your passion for food. Courses range from three days to one week. For selective weeks Tuscookany offers the three-day cooking classes at Torre Del Tartufo, Casa Ombuto and Bellorcia. The days are either from Monday to Thursday or from Thursday to Sunday in Torre Del Tartufo or Sunday to Wednesday and Wednesday to Saturday in Casa Ombuto and Bellorcia. Both Franco and Laura will guide you through the Italian Cooking Classes in a fun and informal way. Be prepared to roll up your sleeves for a hands-on Italian cooking holiday. The shorter course includes an apron and cookbook to commemorate your achievement as well as a certificate. A tour of the local area is included in the price. This is also a lesson in how to shop for the best ingredients that make Italian food taste so good.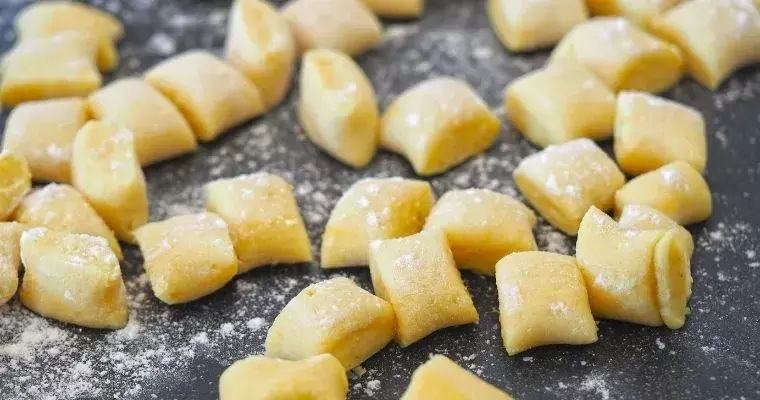 For a more in depth experience, why not try a one week Italian or Mediterranean cookery school with Paola Baccetti, head chef at Casa Ombuto and Franco Palandra, chef at Torre Del Tartufo as well as Laura Giusti, chef extraordinaire at Bellorcia. Learn how to make a complete 4-course Italian dinner covering all the basic Italian cooking techniques. You will prepare a wide range of antipasto including Crostini's, Bruschetta and Torte Verdura. Make your own Gnocchi and roll out your own Pasta - the authentic way with typically Tuscan fillings and delicious sauces. You think you can already make the perfect pizza? Italians do it differently but just be wary of suggesting pineapple on pizza, they find that inconceivable. Meat dishes could include Wild Boar with polenta, Tagliata with green pepper sauce and baked vegetables – delightful! Desserts include Paola's famous Panna Cotta or Franco's warm lemon pie with Italian meringue or Laura's Torte della Nonna. Topping off the day with the finest Italian wines is bellissimo. A full-day culinary excursion is included with visits to a cheese farm, olive oil farm for olive oil tasting, shopping in either Anghiari or Arezzo or Montalcino and wine tasting in a unique winery which is rounded off with an informal dinner back at your villa. Tuscookany is of course in Tuscany. Transfers are available from either Arezzo or Poppi rail stations.
The International Kitchen is a definite pick with classes in Florence, Siena and San Gimignano. Spend a week with Chef Claudio whose talent has brought him international acclaim. He is considered one of the most generous people who will have the fortune to meet. Your authentic cooking holiday takes place in Claudios B&B property beautifully located amidst olive groves and vineyards. Meet the family while you laze by the pool, engage in a touch of gardening while you select the finest ingredients from the home garden. You will also be able to choose from local excursions not far from your accommodation. You can find his website – A CLASSIC TUSCAN TABLE with Chef Claudio where you can book classes and stays.
Now we enter into the prestigious wine world of the Antinori family renowned for some of the best wines in Tuscany. Once again you will stay at the glorious Fonte de' Medici Estate when you will be treated to some of the best food and lodgings that may just have you wanting to stay a little longer. The estate has been in the family for over 700 years. Situated between Florence and Siena, you will absorb the beauty of the region along with the warm welcome that is synonymous with Italian culture.
We all know the movie but yes,' Cooking Under the Tuscan Sun' is a real cooking school. Located just three kilometres from Cortona, famous for hidden treasures and rolling landscapes, you will find Il Falconiere, a small luxury hotel right in the heart of Tuscany. The location could not be more perfect with famous cities Montepulciano, Pienza, Arezzo, Perugia, Assisi and Siena all within easy driving. Il Falconiere is certainly that pin spot in the middle of paradise. The hotel has 22 rooms and the Baracchi family are most welcoming.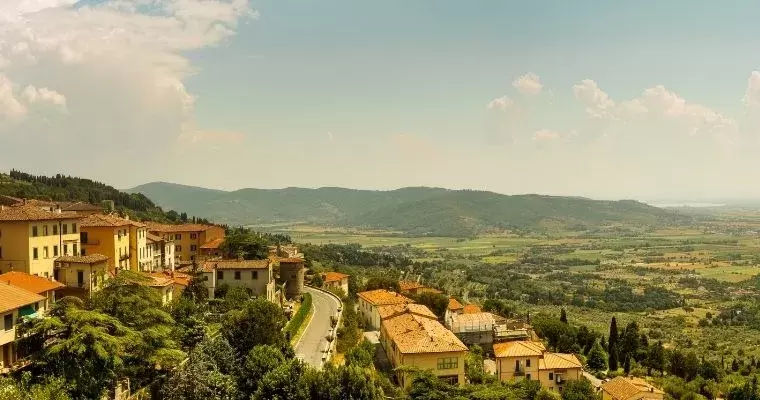 Just when you think that we have exhausted the options, along comes Tavarnelle Val di Pesa tucked away in the heart of Chianti Country. Well known for monasteries and churches, the medieval town also thrives on the shoe and paper making industries. The Tavern is well guided by Chef Luca a local from Poggibonsi. Say that when you have had a few Chianti's.
Pergo is located in the southern area of Tuscany. The hillside village is situated six and a half kilometres from the Etruscan walled city of Cortona and is also just a short drive away from other beautiful towns like Pienza, Assisi, Arezzo and Perugia. The cookery school will teach you all you need to know not only about the Italian palate but about the history of the hills. I can almost hear the violins from here.
As we farewell the Italian countryside, it is without hesitation that I say, Italy is one country that you can visit time and time again and still not experience it all. Be a part of the culture at every turn. Like me, you will find places that you will return to more than once. Be flamboyant, run through the fields, try your hand at a little Italian language – don't be surprised if your response is 'Oh you are Australian', pleased to meet you.
Spain sounds like a plan – but that is for another day.
---