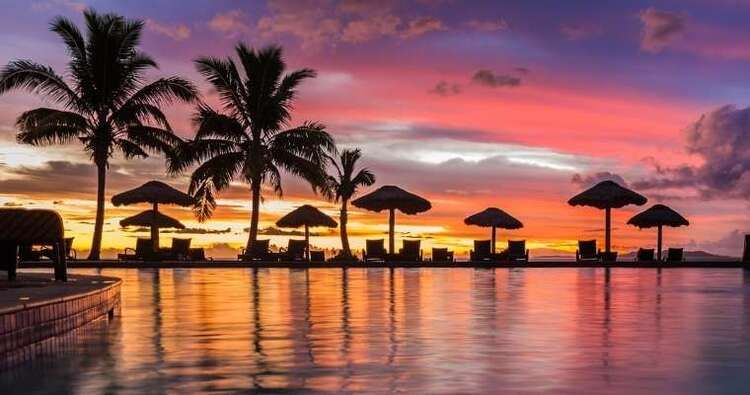 ---
Fiji has always been and always will be a wonderful place for Aussie travellers to holiday.
As travel advisers, one of the questions we used to often hear was 'Where can I stay in Fiji?' Post pandemic, we are now asked, 'When can I GO to Fiji?'
We are all desperate to get back in the air to reach our favourite destinations. That means we are thrilled that from 1st December 2021, Fiji is open to all fully vaccinated travellers from Travel Partner Countries for quarantine free travel!
Is Australia a Travel Partner Country to Fiji?
Yes! Australia is included in the list of countries that will be able to travel to Fiji from 1 December 2021.
What are the conditions of entry to Fiji for Australia?

[Updated 28 Mar 2022, for travel after 7th April 2022 please refer to * below]


Travellers 12 years and over must show a negative test prior to departure

Travellers 18 years and over must show proof of vaccination

You must show proof of pre-booked hotel (for minimum of 3 nights) and approved transfer with a Care-Fiji certified provider*

You'll need to have a travel insurance policy covering COVID-19

You'll need to take an approved RAT test at your hotel 48 hours after arrival in Fiji

You will be required to remain in your Care Fiji Commitment certified hotel or resort for the first three days





Please

check this link

for the latest information, as we agents know, COVID regulations can change regularly!


How do we find a Care Fiji Commitment certified hotel or resort?
Fiji has introduced the Care Fiji Commitment (CFC) to ensure travellers can safely holiday in their beautiful country. CFC hotels and resorts must follow a number of health and safety protocols.
Across the board, most hotels and resorts are certified under the CFC. For peace of mind, a travel adviser will be able to help you confirm your accommodation and arrival transfer is on the list and that you meet the requirements to safely travel and enjoy your holiday.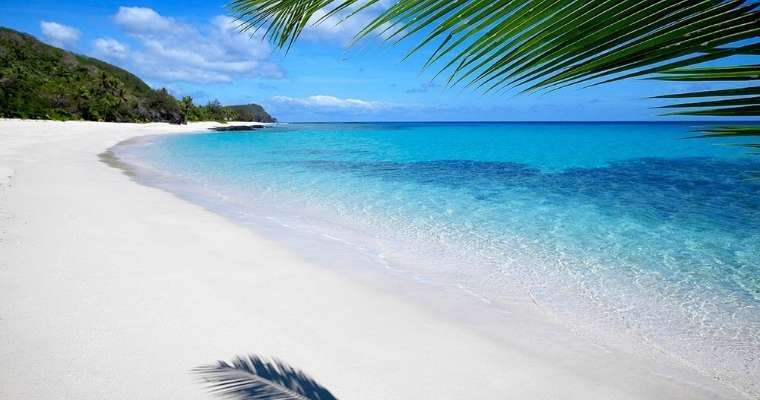 *UPDATE: From 7th April 2022, Fiji will welcome fully-vaccinated travellers from all over the world and travellers will no longer be required to pre-book a Care Fiji Commitment hotel.


This will be replaced by a simple pre-booked RAT test for within 24 hours of arrival. Talk to your Travel Advisor to find out how to pre-book your testing.


Please note, you will still be required to show proof of full vaccination, pre-departure negative test, travel insurance and pre-booked RAT test for within 24 hours of arrival.
Where are the best places to holiday in Fiji?
There are three main areas you'll likely stay. Each suits different requirements, so make sure you discuss your personal needs with your travel advisor for a customised Fiji Holiday recommendation.
Denarau Island
If you are travelling with infants and or toddlers, you may want to consider Denarau Island. It is just a quick 15-minute drive from the airport. Once you're off the plane, you really are nearly there! Young families are very welcome here, and there are usually plenty of deals where kids can stay or eat free.
Despite being called an island, it is connected by road, so no boats are required. The well-known Bula Bus can take you between the hotels and to the port for your day trips out to the islands or the small Shopping Centre near the marina.
There are nine hotel resorts on the island, and they are all in a row. Many of these hotels share their facilities. In some cases, you can eat dinner at a neighbouring hotel restaurant, and it can be charged back to where you are staying.
To make sure everyone in the family has a wonderful Fiji holiday, there are plenty of options and services on the island. The hotels offer room types to suit all budgets. There are kids' clubs and nannies available. The hotels all generally have beautiful pools with toddler play areas and lots of space. Please be aware: if you want to spend your time on a picturesque beach, this may not be the right area for you. The beaches at Denarau Island aren't always how you imagine (it can be black sand beaches and maybe not what you picture Fiji to be).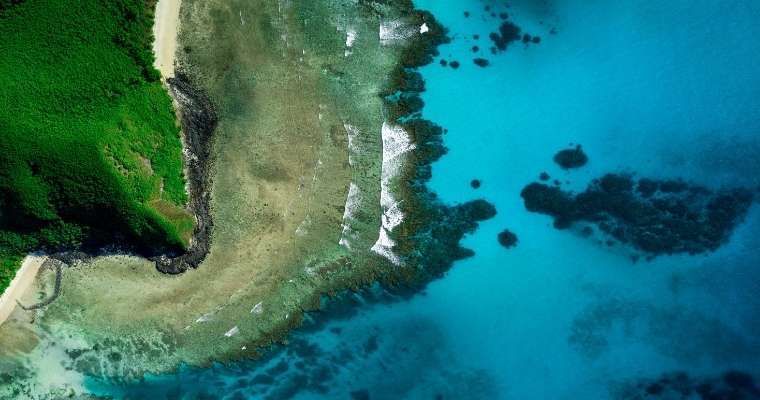 The Coral Coast
Depending on which end of the Coral Coast you stay, it can take somewhere between 1 to 2 hours to get there from the airport, and it can be a bumpy ride (not like the roads we are used to in Australia). If you have young kids who may not cope with travelling after a flight, it might be better to look at Denarau Island. Or at least secure infant child seats for these longer journeys (your travel adviser can organise this for you in advance).
The resorts on the Coral Coast are huge, with lots of onsite facilities. Compared to Denarau Island, these resorts are spread out from one another. For example, it might be 5km till the next one, so it's not somewhere you head out for a wander to explore on foot. If you were planning to visit another resort or head out for some sightseeing, you would need to book either a driver or car service. Generally, holidayers don't need to leave their resort unless planning to do a day trip experience or heading somewhere else for the day, as their resort facilities are more than enough to keep you entertained.
The resorts on the Coral Coast are often more inclusive and can offer amazing Fiji holiday packages. If you don't want to move around too much, a holiday on the Coral Coast is for you. With stay/pay packages, meal packages, entertainment each evening and lots of activities, this will be a truly relaxing holiday.
The beaches on the Coral Coast are BEAUTIFUL, but that does depend on the time of day because they are tidal, so you won't have water lapping the shores all day long.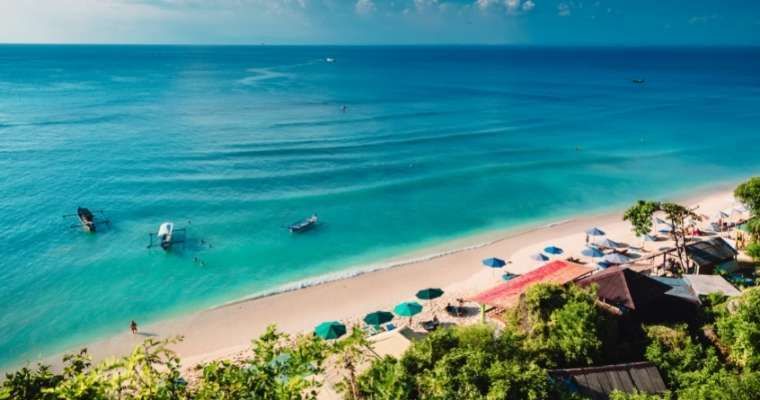 The Islands
The Islands will usually live up to the 'picture' you have in your mind when you think of a holiday to Fiji – or a tropical island escape. You know, the beautiful beaches, heaps of water activities, and pure relaxation in the sun!
While you are more isolated here, there are usually plenty of activities to keep you occupied. And yes, there are kids' clubs! Despite the picture-perfect paradise, there are some things to consider which your travel adviser can help you with to make sure this is suitable for your needs. For example, some islands don't have TVs and/or air conditioning in each room. This is not always considered standard, despite what Aussies may think.
You will need to organise transport to get to The Islands.
Depending on which island resort you are staying at, the ferry trip from Denarau can take up to 2 hours. If you have young kids, it's worth considering if they will be ok with the journey to get there. Consider the flight, transfer to Denarau, waiting for the ferry and then the ferry journey across before reaching your final destination. Being in the travel game a while, we highly recommend considering a travel expert to organise these connections for you. For instance, an experienced travel adviser will know to book the early morning flights, which connect well with the drive and ferry timetable to get you there with minimal waiting, or if you should take a Water Taxi or Sea Plane transfer instead.
Just for the record, booking the later flights which are often cheaper and promoted Fiji Deals, may not save you much, if any money by the time you reach your chosen destination. By booking a later flight, you'll need to stay overnight on the mainland first. That often costs more in the long run and is just annoying (you just want to get there and unpack once!) rather than need an airport to hotel transfer, overnight, hotel to ferry, ferry to island. It really delays the start to your holiday.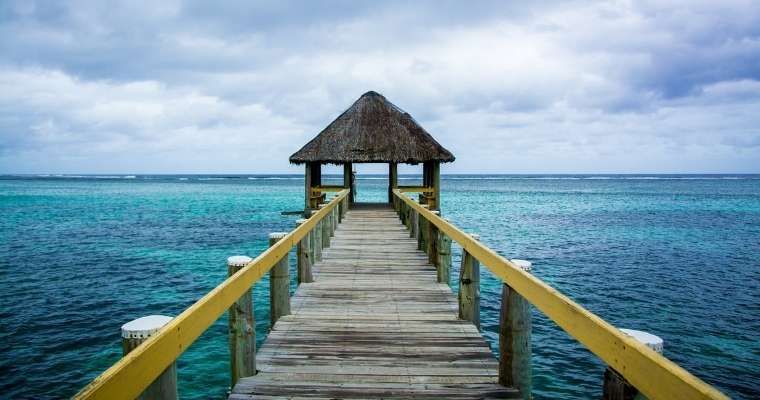 Pro Travel Agent Heads Up.
While you will arrive into Nadi airport (or Suva airport for some regions), we suggest not planning to spend your holiday at either of these places, as you may be sorely disappointed. These are both major towns but may not provide the Fiji experience you have been dreaming of. A travel adviser would rarely plan for you to stay at either of these locations for a typical holiday to Fiji, however, depending on your holiday requirements, your travel agent will customise your trip and Fiji holiday package accordingly.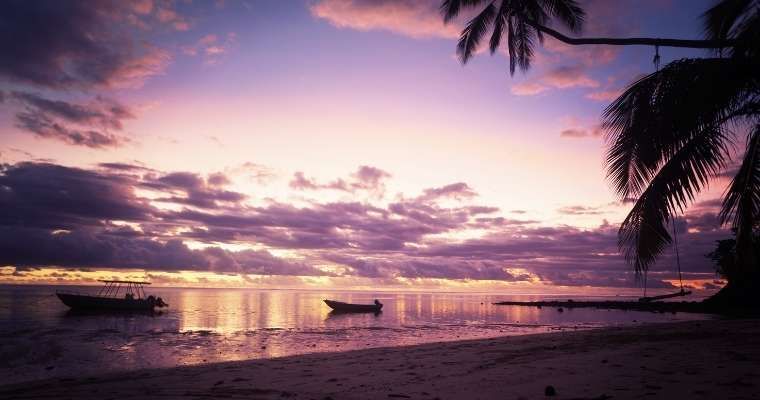 Have things changed in Fiji since the pandemic?
Yes!
Fiji, like most countries, has suffered incredibly during the pandemic. While it is exciting that we can now travel there and thousands of Aussies are booking Fiji for this upcoming summer, please understand that at the time of writing 1st December 2021, the hotels, resorts and venues are all operating on less staff as they find and train new staff. Checking availability and making a booking is taking longer than pre-pandemic times.
We are all doing our best, and the wait will be worth it but be aware of the situation and have patience.
Plus, there is a reason people say, 'You're on Fiji time now'. It's a slower pace of life, which, let's face it, is part of why we love it.
Find a Fiji specialist here to help plan your dream Fijian Holiday.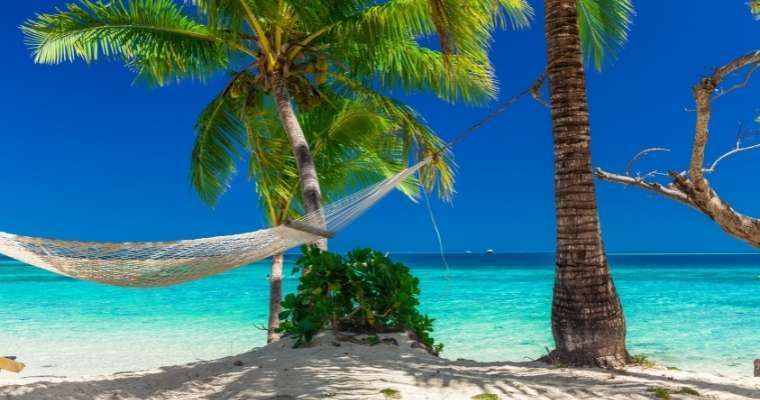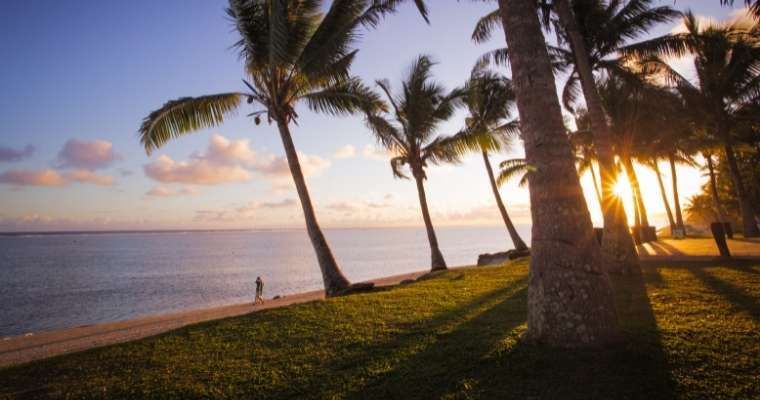 ---