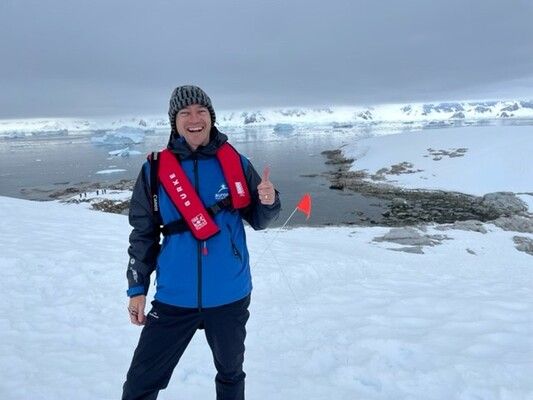 ---
Antarctica was Awesome with Aurora

Travelling Feb/March 2023

Having not flown long haul for two years, I was very excited to be heading to Sydney airport to start my journey to Antarctica. The airport was quiet, but that didn't stop the excitement. After checking in and going through the new protocols to travel, it was time for that pre-flight drink ... it's a must right?
I boarded QF11 to Dallas, and was treated as normal with the great onboard experience that we know and love. On arrival into Dallas we hit the ground running to visit a few of my favourite places including Cowboys Red River, a fantastic country Honky Tonk bar.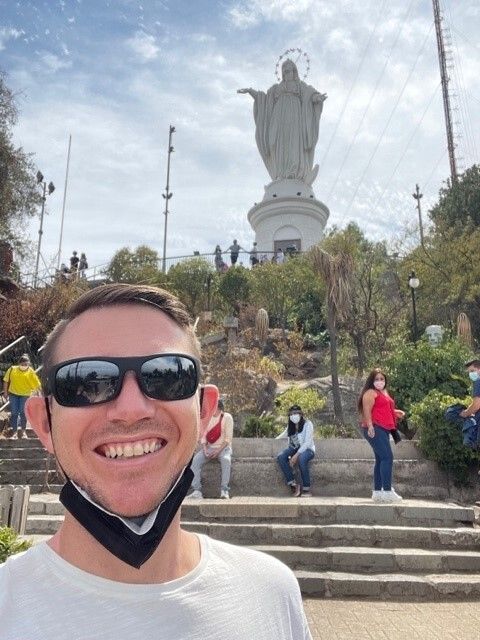 Travelling onto Chile, We had a PCR test and were excited with the quick turnaround time of our negative result so we could get out and explore Santiago.
Taking in the markets, the Square, the beautiful architecture, Churches, amazing food and the Sanctuary of the Immaculate Conception on San Cristóbal Hill - one of the principal places of worship for the Catholic Church of Chile, as well as being an icon of Santiago, Chile. A fantastic view not to be missed. We tripped and found ourselves at Bocanariz, great wine bar and restaurant. Inventive food with local ingredients taking centre stage. The wine bars are a must and full of unique wines. Very knowledgeable and English-speaking waiters. Ivan was a great asset to this small family business who served our table and kept us entertained.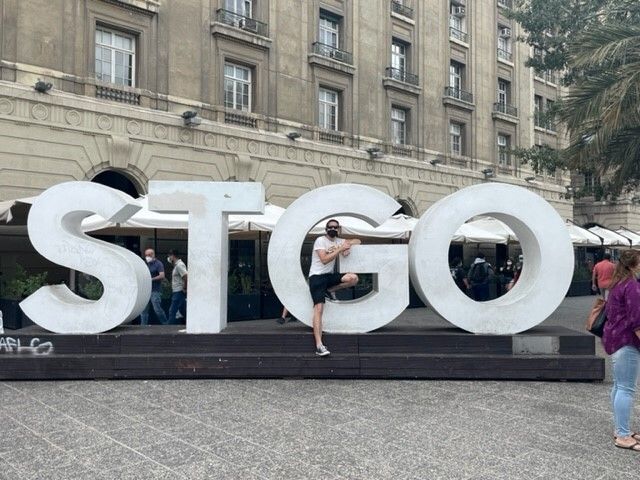 We then headed to Punta Arenas in southern Chile where we stayed overnight before flying to King George Island in Antarctica to join Aurora Expeditions' new x-bow designed ship, the Greg Mortimer, for an eight-night voyage around Antarctica and back to Punta Arenas via the Chilean fjords. Staying at the Cabo de Hornos Hotel, probably the finest hotel in Punta Arenas and is perfectly positioned for a pre-cruise stay, being within walking distance of the port and having plenty of rooms with views out to sea and the ships coming in. We were again tested for Covid-19, and all waited 20 Minutes to hear those words 'Negativo'. Some amazing local food, a briefing and an early night to get ready to board the MV Greg Mortimer.
We flew on a private aircraft with Antarctic Airways to King George Island to board our beautiful home for the next 8 days.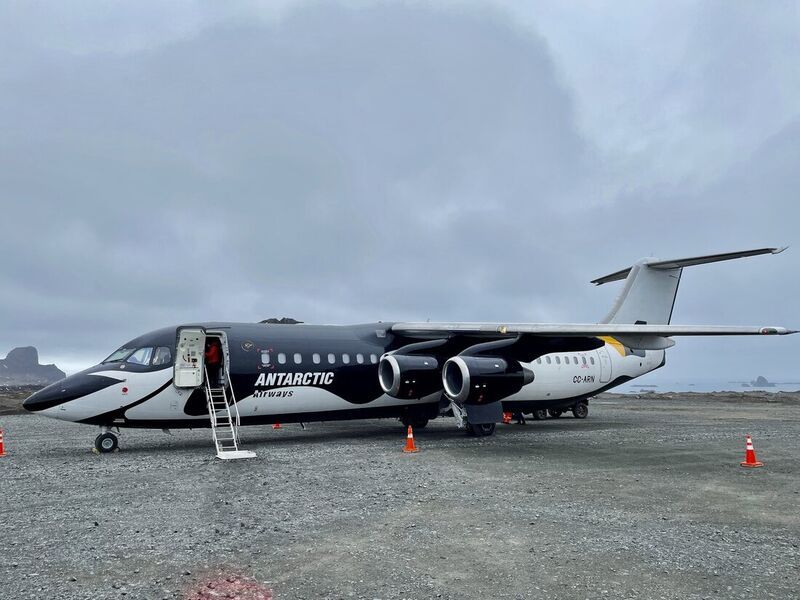 The service on the flight was again amazing, now we were there, and excitement had built, we were shown to the vessel and our beautiful rooms. The balcony room was modern and spacious with a large balcony adorned with two reclining armchairs on it. A small seating area complete with a two-seater sofa, a dressing table and a small occasional table was situated in front of the doors out to the balcony. The large bed was very comfortable with a large flatscreen TV built into the wall unit opposite the bed. Aurora have smashed it with storage - shelves, cupboards and drawers everywhere, as well as plenty of full-length mirrors. The best bit of the sizeable bathroom is a lovely heated floor (very handy to dry your clothes), the shower was large and the room overall had an amazing layout.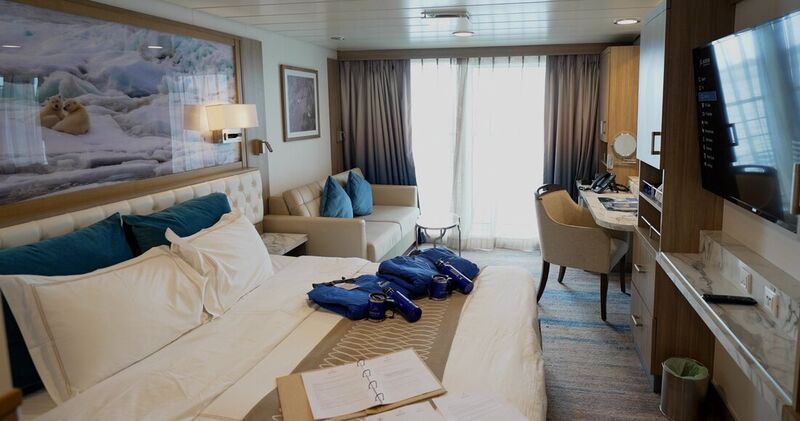 The vessel itself was laid out so well, a wet room to board and disembark the zodiacs, where you kept your muck boots, jackets and waterproof pants (most of which are supplied for you). The lecture theatre was modern and a great place to hear from the amazing team on board. The onboard lectures were informative and fun. The staff really made the trip a unique experience.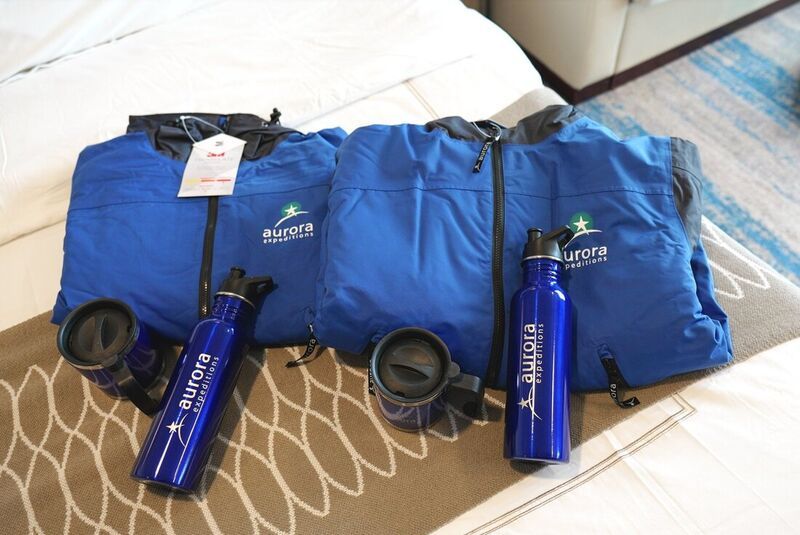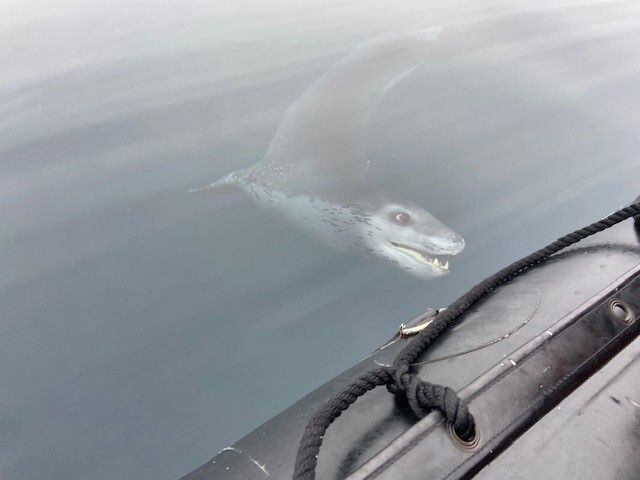 On the first day, we had an amazing day of experiences spotting an emperor penguin standing in the snow on the water's edge, a shipwreck, a playful leopard seal who took a fancy to our zodiac, playing with us for over an hour, we were then treated to amazing sights of whales frolicking in the distance .. it was day one, and I was already in senses overload.



It is important to know, that it is good to be flexible when cruising Antarctica because things change due to weather, due to opportunities or experiences that present themselves.
Each day my senses were hit with emotional overload, the scenery, the stories, the wildlife. Just when you thought you had the most amazing "WOW" moment you were hit with another.
A mixture of warm weather and cold weather on the trip but I can say I was presently surprised and even got to spend some time in the spa relaxing with a cold beer.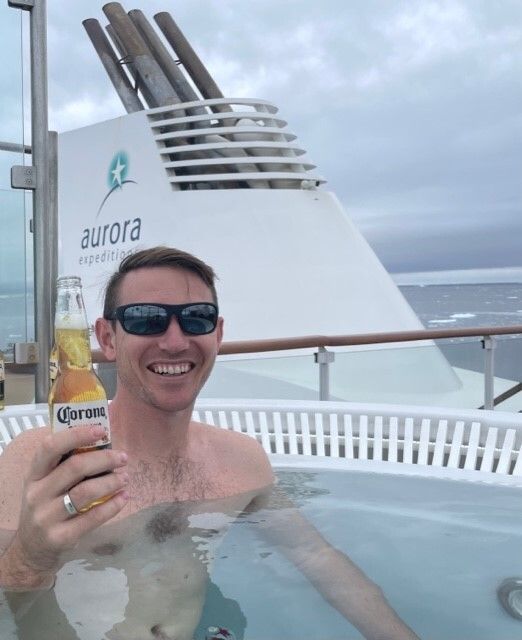 The expedition leaders have many years of experience, and I think I could sit and listen to their stories for days on end. We were lucky enough to feel like explorers ourselves on this trip. The crew on the vessel were also amazing and while drinks were included with meals, the happy hour and drinks on board outside meal times were still affordable prices.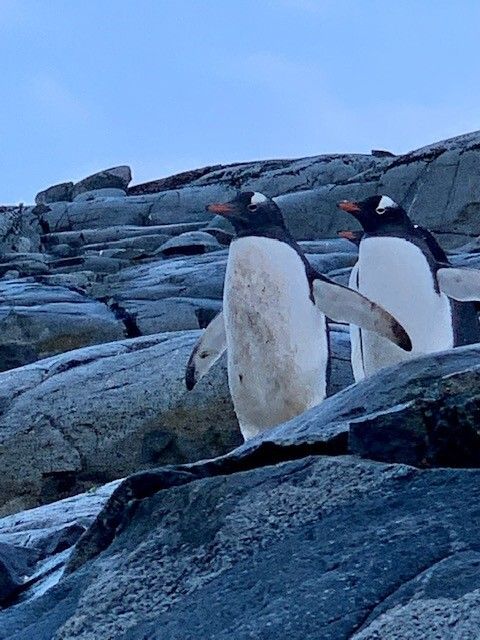 Crew Trivia was a fun night, and they all loved Aussie BBQ Night! With the weather the best it had been since we boarded, the crew had something special planned for us, a deck BBQ. The meals looked amazing, and the delicious BBQ smells emanated throughout the ship. As soon as we respectably could, we headed up to deck eight to enjoy the delicious food with the most scenic backdrop. Despite the gorgeous weather, it was freezing cold so when we could stand it no longer we all headed into the Observation Lounge where the party continued late into the night.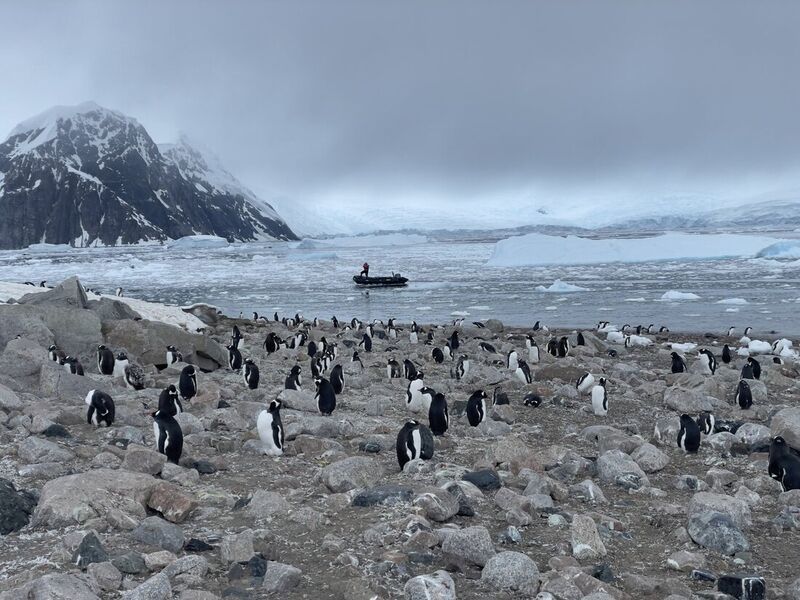 While there are many options to cruise Antarctica, I can not thank or recommend Aurora Expeditions enough. A small cruise is the only way to do it, while rules and safety measures in place only allow certain numbers on land at any one time, being part of a small expedition vessel meant we could get on land daily, unlike larger vessels.
While I want to spend time going through day by day, I also want to invite you to enjoy the experience yourself and see first-hand how amazing this trip and Australian-owned company truly are. I am happy to discuss it further over the phone, via zoom or in our office. Come in and ask to see the log book, which is a great surprise when you get home, filled with personal memories and photos from the trip.
As the trip ended, it was clear this was an experience we were all so lucky to have been part of and one we will never forget. Saying goodbye to our wonderful expedition guides and fellow travellers was quite an emotional experience, knowing that we had shared a unique and once-in-a-lifetime experience with them.
Let me help plan your Antarctica Experience.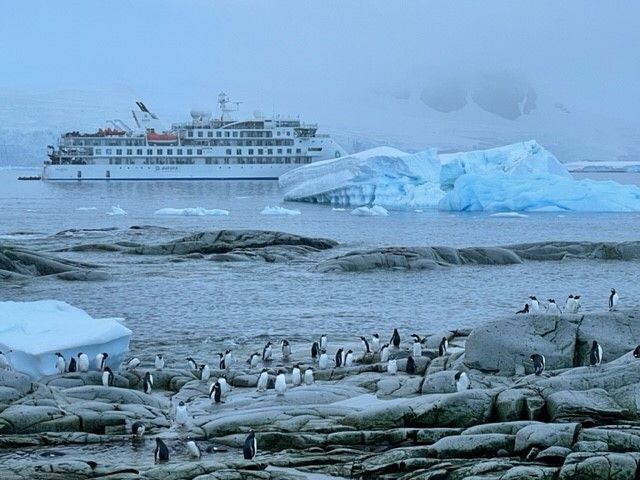 Whilst the vessel you sail on remains a decisive factor for any expedition in the Antarctic, the real draw remains, of course, the incredible landscapes and wildlife of this remote continent. What I thought was a once-in-a-lifetime experience is something I can't wait to do again, and it will be with Aurora Expeditions!
If you can get in and out of a car, you can get in and out of a zodiac and experience this breathtaking destination and the Aurora Expeditions.

Get in touch. I'd love to help you plan your Antarctica voyage.
---