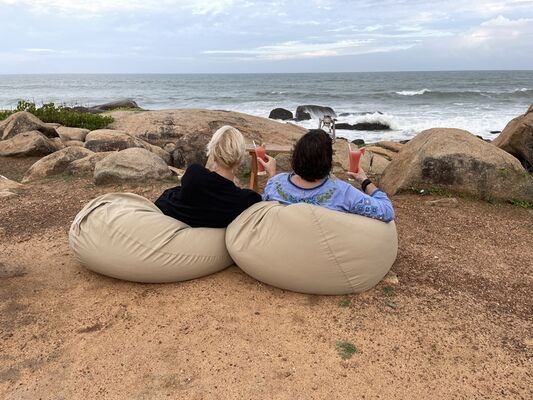 ---
Sri Lanka, you are beautiful, unique and full of cultural experiences, and we are so very glad we finally made it, after 3 years of trying to come across the Indian Ocean! From Sea to Tea and Safari in between, the magic triangle in the South did not disappoint (even though we experienced the start of the monsoon, so rain was a daily occurrence).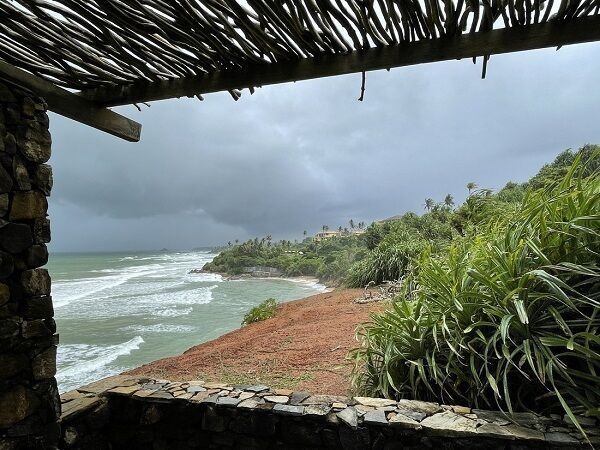 We decided to make Sri Lanka a stop on our way home from the beautiful Maldives, two very different destinations, and definitely a great combination if you want to combine a re-charge/relax style of trip, with some culture and great sightseeing. Albeit the curfews that were in place on our arrival due to the Sri Lankan Government being thrown out, it didn't stop us, and we are so glad we continued our plans as they are laid out.




Our first stop was Cape Weligama, a 2-hour drive south of Colombo International Airport, the perfect spot to relax after travelling and soak in the amazing views, visit Galle Fort and if the weather permits, head out to do some whale watching, or if you prefer to stay on land, why not jump in one of the many tuk-tuks and head down to the local beaches to watch the stilt fisherman at work - a typical catch of 4-5 kilos a day, which they sell for $2-$3 per kilo at the local markets, and is a great income for them.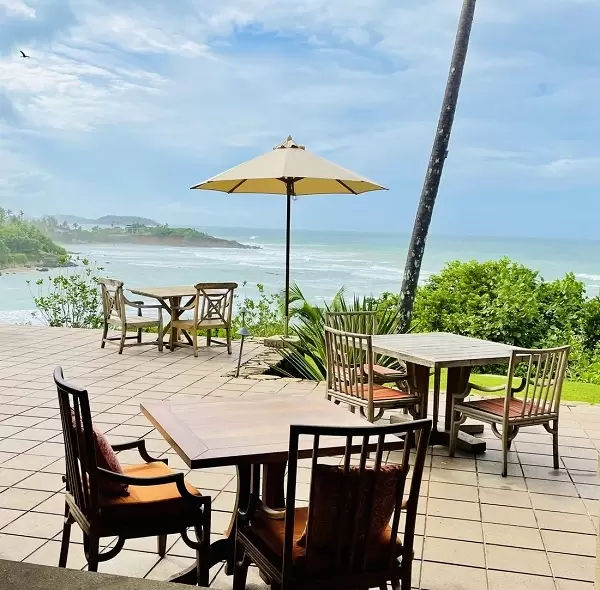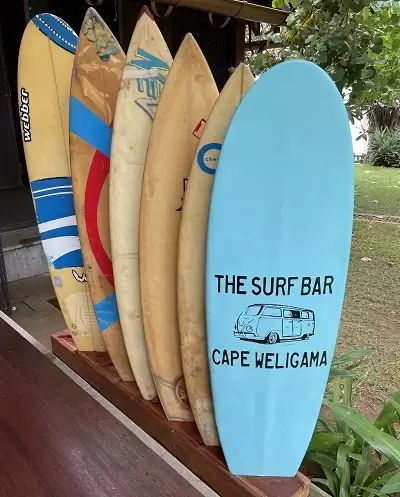 Next stop, Yala National Park - Safari Time!! We are always keen for a bit of 'glamping' and Wild Coast Tented Lodge really does deliver. We would never have thought that one would be doing a Safari so close to the ocean, but literally, the ocean is the edge of the safari landscapes, and Wild Coast Tented Lodge is set amongst it all. You may find the odd elephant walking around the property (without notice!) and cheeky monkeys in the trees. With 2 safari drives a day, fabulous food and amazing views, this is a great combination to see some wildlife (including leopards if you are lucky) and relax with a post-safari spa treatment or two, before sundowner drinks watching the huge waves crash on to the rocks in front of the property.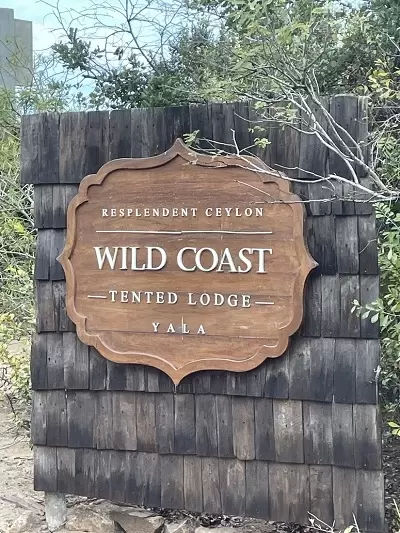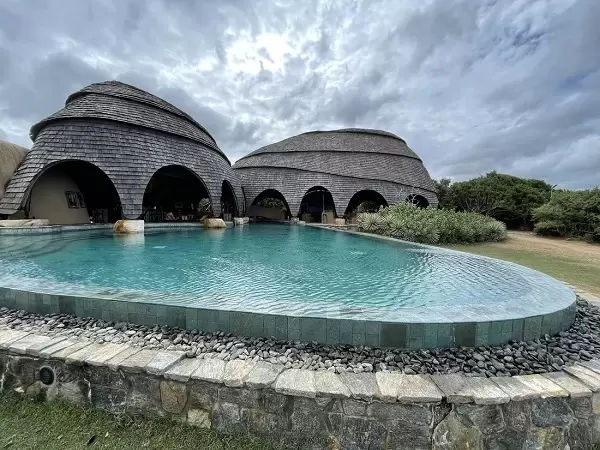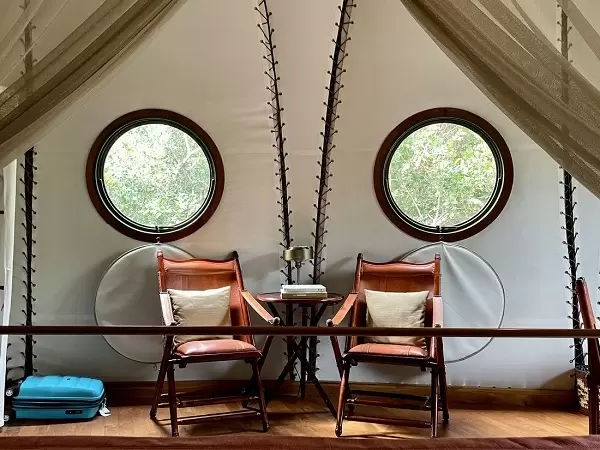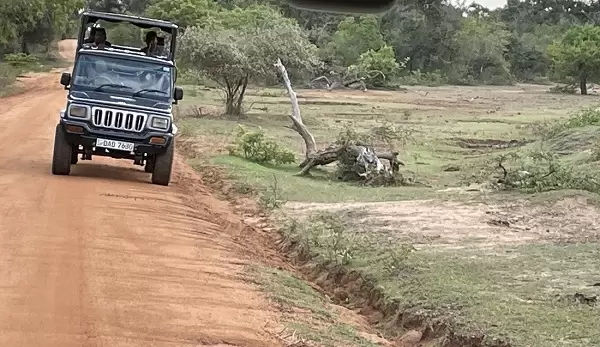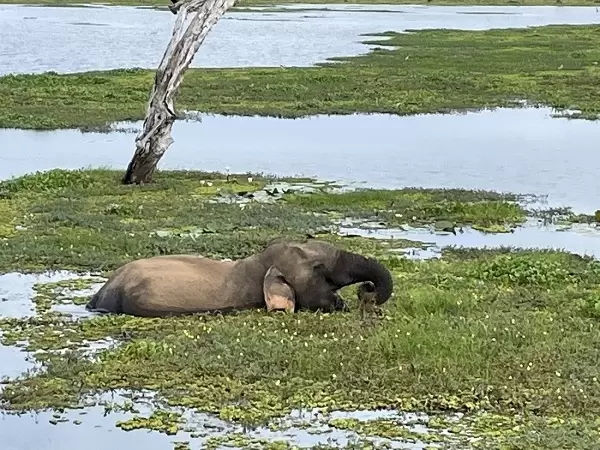 On to our next stop, Ceylon Tea Trails, a 5-6 hour windy drive from Yala National Park. Curfews were over, so definitely more congestion on the roads, but so good to get that feeling of travelling in a place that is not your usual home, the perfect way to watch some of the traditional Sri Lankan day-to-day activities go by, driving through many small villages, heading up into the hills, across the escarpment and down into the valley, the Golden Valley of Ceylon Tea!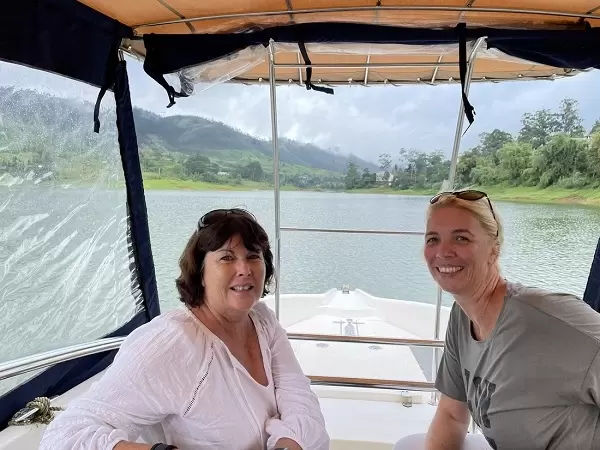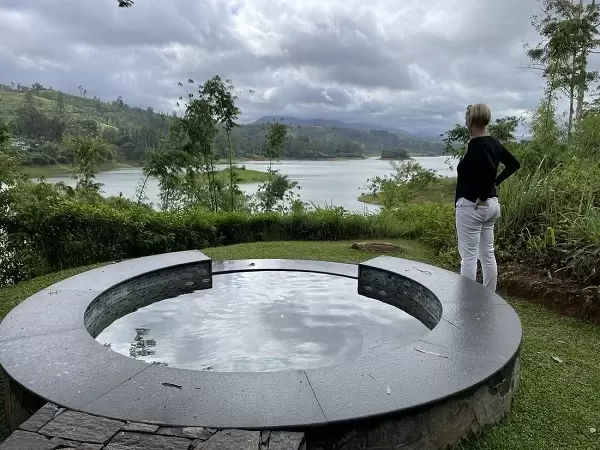 Lucky to be staying at Castlereigh Bungalow Tea Trails, it really does feel like a home-away-from-home. We crossed the lake by boat, a great way to start our Tea Trails experience, being met by the friendly team at the house, and straight into lunch! After some unpacking, time for high-tea, which went into pre-dinner drinks, followed by dinner.....we were definitely not going to go hungry!! Surrounded by tea plantations as far as the eye could see, the views have a calming effect on anyone.

We made a trip to the Dilmah Tea Factory, learning all things tea - from growing to picking and processing tea, to a tea tasting of different tea varieties (not flavours, which is actually a process that happens later on, after the tea is processed and sold at auction to the packing factories!) to finish off a fascinating morning learning all things tea - we never realised it was actually such an involved and complex process!! It will definitely make us appreciate those cups of tea going forward!!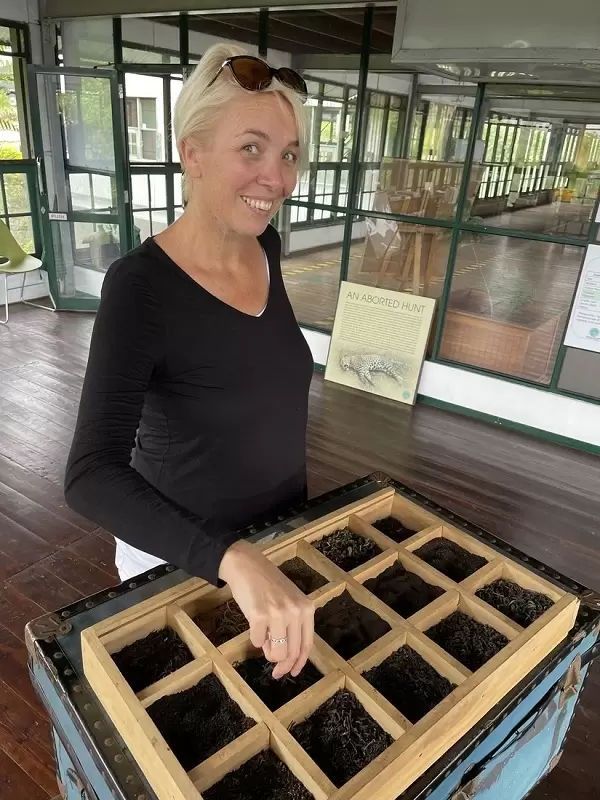 Weather permitting, there are some great hikes that can be done around Tea Trails, between the various bungalows and amongst the tea plantations, you can even get out into the plantations and do some of your own tea picking with the team. Kayaking on the lake is also available, and if you feel like a little relaxation, in-room massages are available - for us, a perfect way to end a stay at the beautiful Tea Trails, before heading back to the airport on our long journey home.
Sri Lanka, and its people, are beautiful, it should definitely be on your travel radar and bucket list. Our trip, really was just a glimpse, a taster, of what Sri Lanka has on offer, and we will definitely be back to explore and enjoy more in the coming years!
If you would like some help planning your Sri Lanka adventure, contact us here.
---