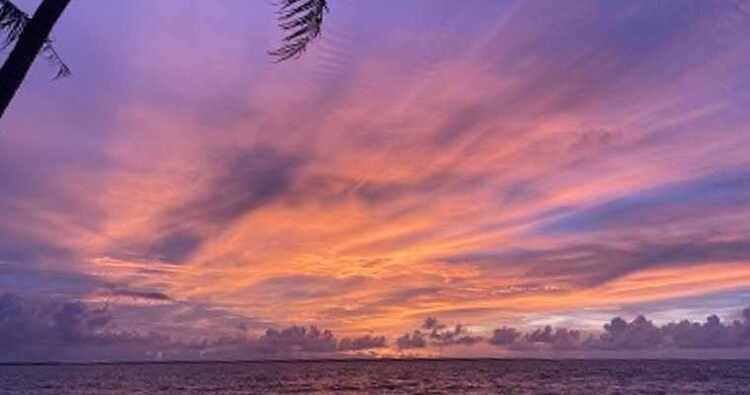 ---
There is something special about embarking on a Top End or Darwin Holidays
There is something about the air. It carries something extra with it. The Northern part of the country is thick with the history of Australia — it allows travellers to learn about the real Owners of the Land and their culture.
To experience all this stunning part of Australia has to offer, whenever I am booking a Top End or Darwin holiday, I suggest planning the trip between April and October. This is the dry season, and all the roads are open so you can visit all the national parks!
On my family trip earlier this year, we were there in February. Characterised by high humidity, monsoonal rains and storms, we arrived in one of the year's wettest months. But I wasn't worried!
One of the surprising things about a Top End Holiday is the sheer amount of activities and things to see in the area around Darwin! Even when it is the rainy season, and some roads are closed due to the weather, there is still fun for everyone. So, my family and I piled into a car and ventured onto the city streets. Luckily for us, the rain this year was sparse, and we could go on many of the day trips available in the area.
We took a tour of the city of Darwin, experiencing its laid-back streets and beautiful tropical landscape. Taking in the array of street art and went on a tour with a local guide to learn about the bombing of the city.
We were spoiled for choice at the Mindil Markets, with over 200 vendors and food stalls! We then ventured to the stunning botanical gardens, nature's stunning chandelier in the rain.
So, don't let the rainy season deter you. It's time to take that adventure up north!


My recommendation for a basic trip itinerary would be around 5-7 days. You would begin this adventure by flying into Darwin. There are various good accommodation options, including hotels or apartments in the City Centre with a man-made beach just outside the door. The Vibe Hotel Waterfront, Adina Apartments, and Waterfront Luxury Apartments are very popular for their location and convenience!
Here are the tours that I think are a must:
Darwin Tours
Darwin City Tour, including The Museum of Aviation
Get up close and personal with the wonderful city of Darwin! With its laid-back vibe and beautiful tropical landscape, Darwin is one of Australia's best travel destinations.
The Bombing of Darwin World War II Tour
Offering small group touring, the Bombing of Darwin WWII Heritage Tours provide you with well-researched entertaining and historical commentary from the perspective of a local guide.

Darwin Street Art Walking Tour
A surprise when wandering Darwin's city streets is the murals that adorn the walls of the city's laneways. Darwin's Street Art home lies in Austin Lane and features some of the largest murals in the Street Art collection. Explore all that the city's artists have to offer!


Mindil Market Sunset & Food
Open Thursday to Sunday, the Mindil Beach Sunset Market is the place to be for events, functions, or a family night out. Hosting over 200 specialty stores and food vendors, it's a truly unique experience!

Jumping Crocs & Nature Adventure Tour
Take a tour of the Adelaide River to learn about crocodile biology, territorial habits, and the value they bring to the ecosystem. On this cruise, wildlife guides offer crocs a taste of buffalo meat in return for swimming out to say hello and show their incredible hunting techniques!


Crocosorus Cove & Cage of Death Experience
Experience the ultimate face-to-face encounter as you are carefully lowered into the water with a 5m saltwater crocodile for 15 minutes. Do you dare?
Overnight / Full Day Tours
A full-day tour of Litchfield National Park and a swim in the Ancient Waterfalls
Whilst in the Top End, be transported to another world as you experience the wonder of Litchfield National Park. Explore a landscape of ancient rock formations, monsoon forests, and cascading waterfalls! Take a dip in natural swimming holes, and explore rock pools at the base of the sparkling falls.

3-Day Kakadu National Park and Arnhem Land Explorer Tour with an overnight stay in the Crocodile Hotel!
Yes, it's a hotel in the shape of a crocodile! Immerse yourself in the cultural heritage and diverse landscapes of Australia's Top End on this 3-day tour from Darwin. In World Heritage-listed Kakadu National Park, go croc spotting on a Yellow Water billabong cruise and admire ancient Aboriginal rock art! Delve deeper into indigenous history with a 4WD tour to Arnhem Land. You can try your hand at bush survival techniques and glide down the East Alligator River with an Aboriginal guide.


Nitmuluk (Katherine) Gorge Tour
Experience the majestic gorges with a tour around the Nitmuluk Gorge. A perfect day trip from Darwin, this tour will let you experience the wild beauty and scenery of this great part of the country.

Tiwi Village Day Tour
Composed of the Bathurst and Melville Islands, the Tiwi Islands have a population of around 2500 and are known as 'the islands of smiles'. The Tiwi people are internationally renowned for their art style, including carvings and bright textile designs. A unique and vibrant experience not to be missed!
I absolutely love the Top End, so if you need help planning your adventure there, feel free to contact me for assistance and tailored recommendations. I know you will love it too!
---