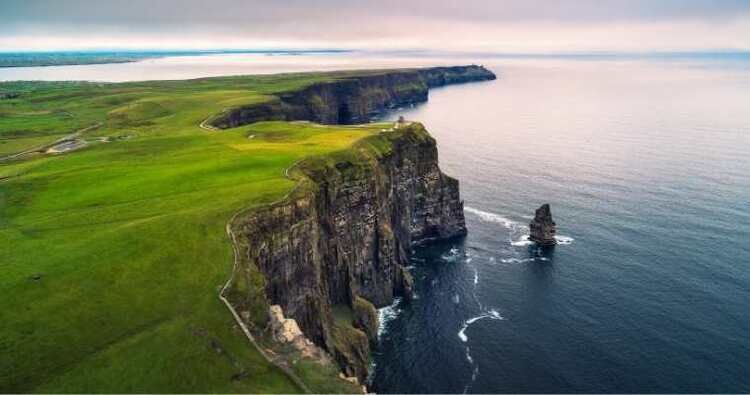 ---
Ireland has it all: amazing natural landscapes, historic castles, mythical legends, and famous Irish hospitality. No wonder it's a trending destination for Aussie holidaymakers.
There are plenty of ways you can discover the Emerald Isle of Ireland. Given the questions we are currently being asked and the general feelings about post-pandemic travel, here are 5 reasons why a guided tour makes sense.
An expert by your side
A knowledgeable travel expert will guide you in planning an unforgettable holiday to Ireland and prepare you for the trip. Are you feeling a little hesitant about getting back to travelling? You might like the security of an expert who will be with you ON your journey. An escorted tour may just be the ticket.
Travel with confidence knowing your expert tour manager oversees your day-to-day sightseeing, advising you how to stay safe and on track. They add huge value to enrich your touring experience. Your tour manager is incredibly knowledgeable about each place you visit. That goes beyond the sites and attractions included in your tour. They can recommend dining options, whether you are after the most authentic Irish food or a four star lunch with a view. They'll also offer tips and ideas for the best use of any free time on your tour. Tour guides tailor the tour to what you enjoy. They let you know what to look out for while being there every step of the way for your daily plans.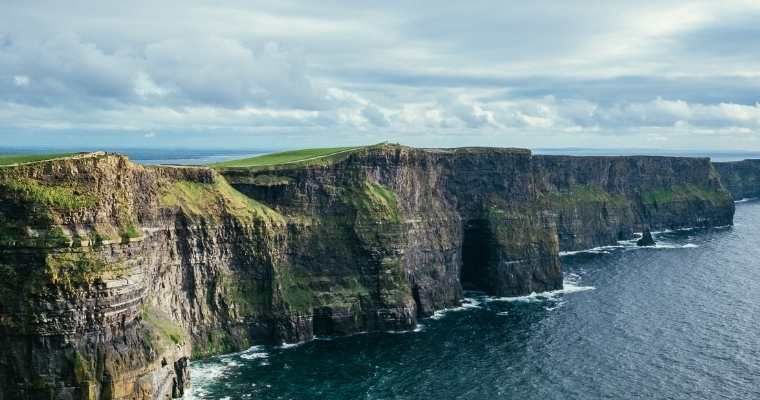 The Cliffs of Moher
The must-see spots are always included
Guided tours will always include the main highlights that you'd want to see at your destination as a tourist. You'll be able to tick all the essentials off your to-do list. For example, the ancient Book of Kells and the stunning Cliffs of Moher. The classic Blarney Stone and Castle experience are not to be missed. Marvel at the spectacular view of the Atlantic Ocean along the Ring of Kerry. Not to mention, plenty of pubs along the way in lesser-known villages which are equally charming and historic.
On a longer tour, cross over into Northern Ireland to hear the tumultuous history of their country's division. Travel to the North to walk the unique Giant's Causeway whilst learning its legends and mystical tales. See the medieval city of Galway or visit the museums in Belfast.
You get to experience all the bucket list items and experience preferential treatment. Your professional tour guides arrange special entries or line skipping with the sightseeing operators. All this saves you time and makes you feel like a VIP.
You can really SEE Ireland
Ireland offers some of the most incredible vistas, with green rolling hills and jagged rocky coastlines. There are stunning natural landscapes and regal castles everywhere you turn. You don't have to worry about navigating with maps or driving when you're on an escorted tour. Just relax and enjoy all the views from your window seat without missing any scenery.
Travelling with family or friends? A guided tour is the perfect way to ensure everyone in the group enjoys the trip without having to make someone responsible for the details. Don't spend your time worrying about what's next and how to get there. Let your expert guide and local driver take care of it all. As a fun bonus, with no driving to do, you can enjoy the whiskey and Guinness tastings which inevitably dot your route!
Inclusive value
Your tour itinerary will often include exclusive experiences. Things that you'd never know about or be able to access as an independent traveller. For example, immersive activities or authentic cultural and culinary events. Sometimes these are money-can't-buy experiences. Other times these are extra inclusions your tour offers, such as private airport transfers. It reminds you that you're travelling like a VIP and have nothing to worry about.
Most meals, sightseeing and attractions will be included in your price too. This means you leave home knowing the real costs of your holiday. Such as what portion has been prepaid in Australian dollars and what extras you may need to budget for. There are two currencies used in Ireland (your travel agent will of course provide you with more details). Therefore you don't need Euros in Ireland AND British pounds for Northern Ireland to pay for things you do each day. Most things are included, and being prepaid saves you time and trouble with currency exchange.



Free time and me time in stunning Ireland
Most tour operators recognise that their guests like to have some free time included in the itinerary. This gives you the flexibility to explore and choose your own adventure. Alternatively, just have some downtime from the schedule.
We're confident your tour will cover more than enough, but everyone has unique interests or reasons for visiting Ireland. You can still incorporate these and make your holiday your own. For anything important to you that isn't covered in your tour, tell your travel advisor so they can add a pre-tour or post-tour stay. Having everything pre-booked for you, you know that everything on your list can be ticked off, stress-free.
For example, Aussies often visit Ireland to trace family history. You might want to visit a family village or town for your ancestry research. Others flock to Ireland for the live music festivals, so you may want to time your trip around these events. There is also a keen interest to visit the Irish filming locations of iconic movies and TV series, such as Game of Thrones. Your Travel Expert can make that happen.

Whichever way you choose to discover Ireland, escorted tours offer safety, value for money and exceptional service. Touring options are available for all budgets and travel styles. A top travel advisor will find out how you like to explore the world and help recommend the tour and company that best suit your needs. They also advise on the best time to travel, to ensure you have the trip of your dreams.


We've missed out on so much in the last couple of years. The moment to make up for lost time is now!
Speak to an Ireland Travel Expert today, so you can stop dreaming and start planning.
---