---

Your Vietnam Travel Guide

Vietnam is one of Southeast Asia's most attractive countries, with its stunning lush mountains, lively cities, and golden sand beaches luring visitors. Despite significant modernisation in Vietnam's urban centres of Hanoi and Ho Chi Minh, residents maintain time-honoured traditions. Various historical landmarks and colonial structures have survived tumultuous times.
Buddhist shrines are found close to skyscrapers, where you can participate in ancient festivals and ceremonies. Long, sandy beaches are lined with opulent resorts and exquisite dining options, making them perfect for romantic getaways, while expansive rice terraces in the hills provide good trekking opportunities. Whether you're planning a historical tour of Hanoi and Ho Chi Minh City or a relaxing beach vacation, Vietnam has something for everyone.
Vietnam is unquestionably a photographer's paradise, with abundant natural beauty, colonial monuments, and old fortresses. Parts of this vast country remains relatively untouched, making it an ideal holiday destination for nature enthusiasts. At the same time, well-preserved temples, war sites, and unique festivities attract history buffs worldwide. The tropical climate results in reasonably clear skies and mild temperatures year-round, making for stunning sunsets and sunrises.
We've put together a list of our top ten places to visit in Vietnam and some advice for seeing them at their finest.
Ha Long Bay

Over 1,600 limestone islands and islets dot Ha Long Bay in northern Vietnam, some of which can be reached by boat or aircraft. This UNESCO-listed bay is home to a diverse assortment of wildlife, and the unique scenery has been featured in several films throughout the years. No trip to northern Vietnam is complete without cruising through its tranquil waters and snapping breathtaking shots of Ha Long Bay on a traditional wooden junk boat. It's best to visit during the summer (April -July) to enjoy clear skies and majestic sunsets.


Imperial City of Hue
Hue is located on the Perfume River's northern bank and is home to hundreds of monuments dating from the early nineteenth century. The entrance charge to the Forbidden Purple City, royal tombs, pagodas, temples, and royal quarters is VND 150,000 (approx AUD 9 at the time of writing). Don't forget to take your camera to photograph the complex sculptures, architecture, inscriptions, and peaceful ponds of this UNESCO listed site.
Historic Hoi An
An ancient Town, often known as the Venice of Vietnam, it is a living museum featuring magnificent Buddhist shrines, a Japanese-designed bridge, wooden shophouses, French-colonial houses, and small canals. We highly recommend visiting during the monthly Lantern Festival. The electricity is turned off, and every shop is lit up with candles and colourful paper lanterns. Monks can also be seen at temples and along the river performing candle-lit rites.
Rice Terraces of Sapa
Minority hill tribes grow the nearly-vertical Sapa rice terraces, resulting in a stunning display of greens against a mountainous setting. The fields, located in the northwest of Vietnam, are gorgeous all year, but September and October are the best months to visit since the cold atmosphere allows for an excellent day of trekking and experiencing the fields. We recommend a photo stop at Tram Ton Pass (approximately 15 kilometres from Sapa Town) since it provides the best view of the rice terraces and adjacent communities in Sapa.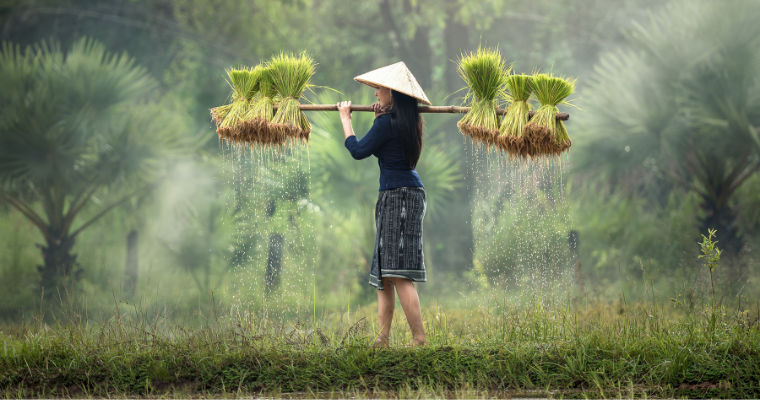 The Temple of Literature
It is widely recognised as one of Hanoi's most beautiful tourist sites, featuring a remarkable example of Vietnamese architecture in the traditional style. It contains a lake of literature, the Well of Heavenly Clarity, turtle steles, pavilions, courtyards, and corridors that were previously utilised by the royalty of the Ly and Tran dynasties. It was built in 1070 to honour Confucius. The Temple of Literature is frequently used as a backdrop for pre-wedding and graduation photoshoots, so go early in the morning if you prefer a more serene atmosphere.
Mui Ne's Sand Dunes
Known for their beautiful scenery and entertaining activities like sandboarding, kite flying, and quad biking. Daytrips to these Saharan-like red and white sand dunes are a must! And consider renting one of the huts because it can get very hot throughout the day. Be sure to double-check the price and agree on it ahead of time! The best times to visit the Mui Ne Sand Dunes is early in the morning, or late in the afternoon.
Son Doong Cave
Son Doong Cave is one of the many limestone caves discovered in Phong Nha-Ke Bang National Park, often recognised as the world's largest, with sections reaching up to 200 metres in height. Another attractive location is Paradise Cave, which features stunning limestone stalactites and stalagmites. Photography tip: Bring a good low-light camera with you to take amazing photos of the caves, your phone camera probably isn't going to make the cut! The entrance charge to Phong Nha-Ke Bang National Park is a steal at VND 40,000 (approx AUD2.50), plus additional fees for Son Doong and Paradise Cave of between VND 80,000 and VND 150,000 (AUD 5-9 at time of writing).
Hanoi Roundabout
Hanoi is famed for its rapid pace, and the Legend Beer Hanoi building is the most popular place to photograph the city's crazy traffic! The frenetic Hanoi Roundabout and Hoan Kiem Lake can be seen from an alfresco patio on the third level. After sunset, many tourists flock here for the views and to experience the chaos below.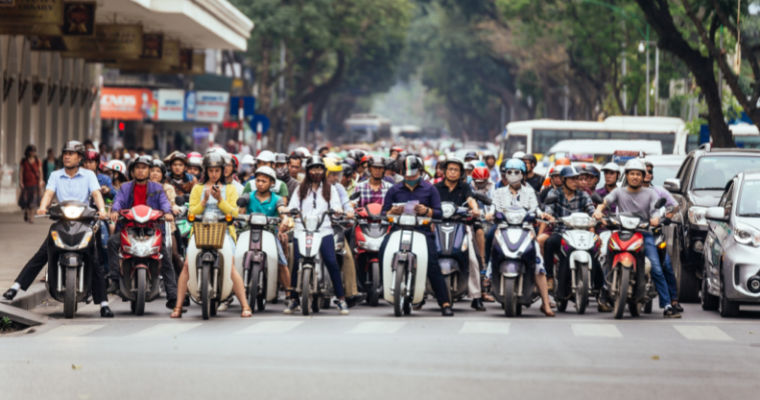 My Son Hindu Sanctuary
My Son Hindu Sanctuary is a UNESCO World Heritage Site in the south of Vietnam. It is a notable example of the ancient Champa culture. From the second until the seventeenth century, it was an independent state until it was incorporated into Vietnam. In the midst of a tropical jungle setting, the spectacular Hindu-themed ruins exhibit many exquisite stone sculptures, temples, and towers. Before it becomes too hot and crowded, early in the morning is the best time to visit!
The Cao Dai Temple
The Cao Dai Temple is a technicolour Buddhist temple built in the 1930s around 100 kilometres northeast of Ho Chi Minh City. Cao Daists believe that all religions are ultimately the same, and they have combined Hinduism, Judaism, Zoroastrianism, Buddhism, Taoism, Confucianism, Christianity, and Islam into a single religion. Daily worshipping ceremonies are held every six hours and are open to the public. Devotees wear long flowing white robes for lay followers, yellow, blue, or red for priests, and bishops wear headpieces with the Divine Eye embroidered on them.


What to know before you go to Vietnam

Vietnam Visa Requirements:
Australian citizens will need to apply for a visa through their local embassy, with a one-month visa costing approximately US$25 for single entry visa. Please check with your travel advisor for the latest information on visa requirements at the time of booking.
Vietnam Weather:
The dry season lasts from November to April, whereas the monsoon season lasts from May to October. Vietnam has a tropical climate. The best months to visit are September through November or March through April, when the weather is more agreeable for sightseeing and outdoor activities.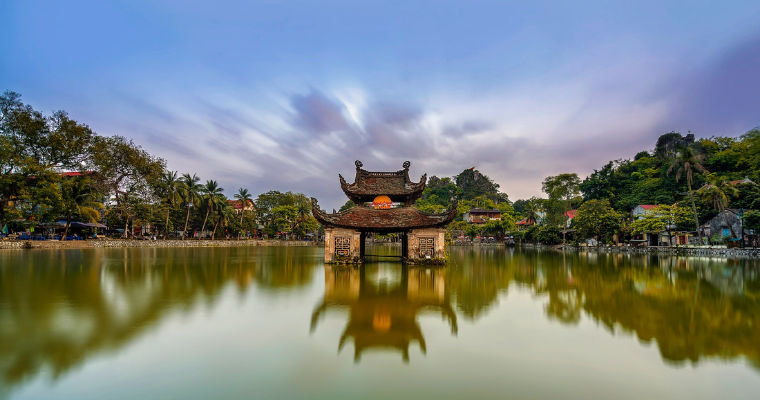 Getting around Vietnam:
Driving
You'll need an International Driver's Licence to rent a car or motorbike.
Taxi Cabs
Taxis are metered. Taxi scams are very common, so try to use the Mai Linh or Vinasun taxis. Motorbike taxis are not metered, so agree on a price first.
Traffic
There will be heavy congestion around all major sites and attractions, especially the cities of Ho Chi Minh City and Hanoi.
Public Transport
Taxis are common, as are cyclos, local buses and mini-buses. Sleeper buses and trains are best for long-distance travel.


Vietnam Currency

The Vietnam Dong
AUD$1 = VND17,184 at the time of writing
ATMs
Widely available everywhere in Vietnam. Major bank ATMs accept overseas cards and provide English language instructions.
Most major hotels and restaurants in Ho Chi Minh and Hanoi accept Visa and MasterCard.
Tipping
Appreciated but not expected.
Haggling
Be polite, and most will be happy to negotiate with you. Tourists are charged more than locals, so don't be afraid to haggle if you're not happy with the initial price.

Connectivity in Vietnam

SIM Cards
You can buy these are the airport and convenience stores. MobiFone, Viettel and Vinaphone as the most popular brands. You will need to register your number at the time of purchase by presenting your passport.
Electricity
220 Volts, 50 Hz or 110 Volts, 50 Hz. Type A, C & G plugs.
Cultural Etiquette in Vietnam

Temples:
Dress conservatively and remove shoes before entering Buddhist pagodas
It's considered impolite to have your back facing Buddha statues
Donations to the upkeep of temples are welcomed but not required
Ask for permission before photographing people or places of worship

Staying Safe
Drinking Water
Only drink bottled water. Do not drink from the taps
Ice is usually sourced from reputable vendors and made with clean water, so safe for consumption with drinks.
Emergency
Dial 113 for police, 115 for an ambulance, or 116 for phone number enquiries.
See the latest advice from SmartTraveller for Vietnam.
Get in touch with your requirements, and our Travel Advisors will help you plan your trip to Vietnam.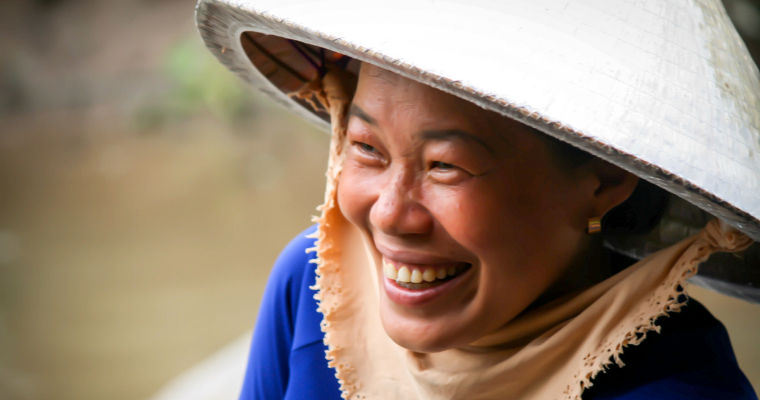 ---