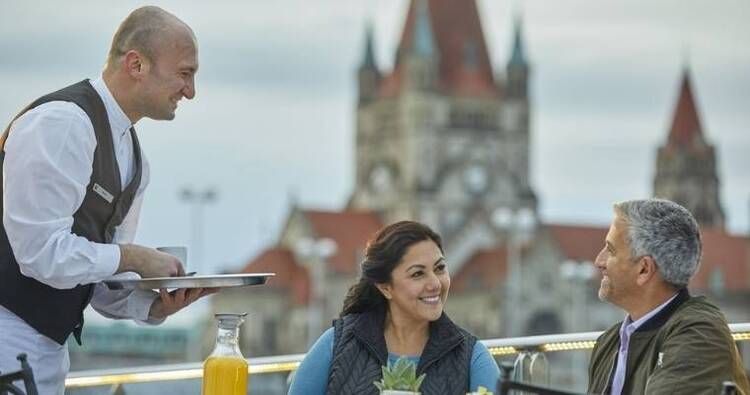 ---
Why your first post-pandemic holiday should be a Virtuoso Voyage


If you're anything like me, all of this time cooped up indoors will have you some very itchy feet! While travel hasn't been an option for the past two years, it hasn't stopped me from dreaming, which is a blessing and a curse, as I now have a much longer bucket list of amazing places to explore and revisit! The problem with this though, is I have no idea where to start - I should add, this definitely isn't a bad problem to have.
As the world begins to reopen, it's only natural that we start to look at ways in which the holidays we dreamed of during the pandemic can be brought to life. However, one might question, how will travel look in a post-pandemic world? Is international travel post-pandemic a possibility?
For anyone who might be considering international travel post-pandemic, it's important that you feel comfortable travelling abroad. In addition to ensuring that you have comprehensive travel insurance, I would also advise working with a trusted and experienced travel advisor. Someone who can assist you in navigating the post-covid world. There are so many rules and regulations that are constantly changing across the globe, so having someone by your side to help navigate this new travel landscape will only help in allowing you to relax and rediscover the joy of travel.
Why you should travel on a Virtuoso Voyage
Despite the time spent in lockdowns and with restrictions, as the world has started to open up again, our diaries have started filling faster than ever. Whether you're a Millennial or retired, we really all are time-starved.
I think we can all agree that sometimes it feels like there are simply not enough hours in the day. This can make planning your dream holiday difficult - which is why it's helpful to plan your travels with a reputable advisor, who will save you time and also provide you with extraordinary experiences.
This is where Virtuoso comes into the picture. Putting the 'L' back in luxury, Virtuoso is a network of member agents who specialise in luxury and experiential travel. Virtuoso partners with over 1800 of the world's best travel companies to provide a wealth of bespoke VIP features that elevate your travel experience, and make EVERY tip a truly memorable journey.
What is a Virtuoso Voyage?
A Virtuoso Voyage is a selected cruise that includes an experienced onboard Virtuoso Travel Advisor as the host. These cruises provide Virtuoso guests with a personalised, welcoming and memorable holiday experience.
To book a Virtuoso Voyage, you must do so through a Virtuoso Travel Agent or Virtuoso Travel Agency.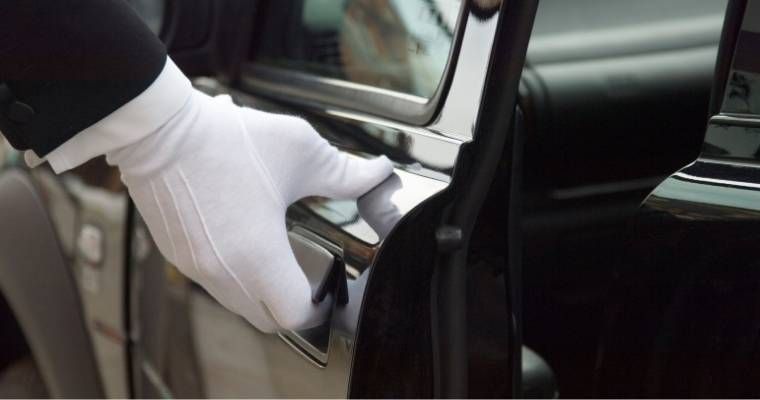 What are the benefits that Virtuoso guests receive on a Virtuoso Voyage?
Through their connections, relationships, knowledge, advice, creativity and advocacy, Virtuoso advisors can maximise the value of any trips for their guests.
When it comes to Virtuoso Voyages, advisors offer their guests exclusive experiences and amenities on many different cruise lines and thousands of itineraries. Some of my favourite inclusions on a Virtuoso Voyage are:
Virtuoso Hosted Voyages - Your own dedicated onboard host. When you book your cruise through a Virtuoso-affiliated travel agent, you'll have a host who is focused on ensuring that you relax and enjoy your cruise. Your host is available throughout the entire journey to answer any questions you may have and to help you in general.
Welcome Cocktail Reception - This is a private event where Virtuoso Voyages guests receive an invitation to an exclusive welcome reception with fellow Virtuoso guests. This particular onboard event is specifically designed for you and fellow Virtuoso Voyages guests and is a great way to get to know your fellow travellers.
Exclusive Shore Excursions - Made specifically for Virtuoso Voyages guests, these exclusive shore excursions allow you to immerse yourself in the local culture and enjoy VIP access to venues. Your Virtuoso travel agent will know all about this and any other additional options, including gifts and shipboard credits.
Shipboard Credit - On some voyages, guests will receive a $USD200 shipboard credit per person.
Memories to Cherish for a Lifetime - Of course, it goes without saying, we travel to make memories with family and friends. No doubt, you'll be sharing your Virtuoso Voyage with family or friends. However, along the way, you're sure to create new memories with fellow, like-minded travellers you meet along the way. New memories to cherish and friends for life = priceless!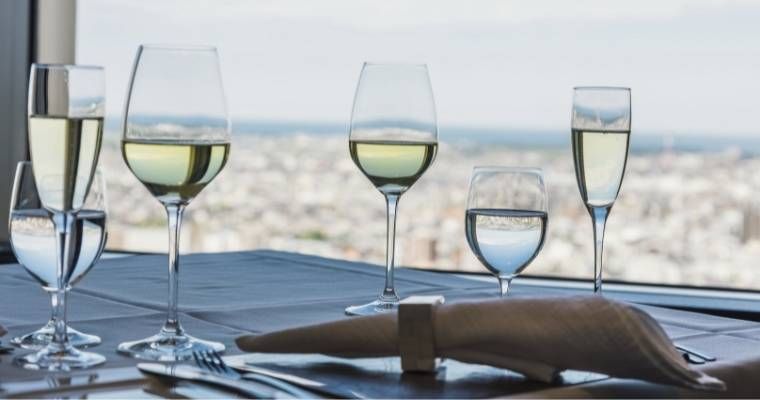 UPCOMING TRIP - UNIWORLD VIRTUOSO VOYAGE: MILAN, VENICE & THE GEMS OF NORTHERN ITALY
It is with much excitement that I share with you an upcoming trip that I will be hosting; a Uniworld Virtuoso Voyage: Milan, Venice & The Gems of Northern Italy. This will be my first time hosting a trip in over 2 years, so I'm really looking forward to (and honoured) spending time in Italy and sharing the delicious foods, stunning landscapes and awe-inspiring sights with like-minded travellers. This particular Virtuoso Voyage will be special; as it encompasses the best of both worlds - beautiful touring and luxury river cruising throughout the gorgeous Northern Italy.
Beginning in Milan and disembarking in Venice, guests on this trip will spend 10 beautiful days travelling through some of the highlights of Italy. This unique tour includes part land tour and a river cruise. Oh, and the gastronomy we'll enjoy during this trip?! Well, let's just say that we won't be counting calories on this holiday!
Are you interested in travelling with Virtuoso in 2022? As a Virtuoso Travel Advisor and an Independent Affiliate of Savenio, I have access to accommodation, destinations and unique experience partners across the globe. This allows me to provide you with VIP access, exclusive packages and competitive pricing to ensure that your travels are truly exceptional.
If you're ready to turn your dreams into reality, get in touch with me today. Or, if you know that you'd like to embark on a Virtuoso Voyage in 2022, you can join me in July on the Uniworld Virtuoso Voyage throughout Italy that I'll be hosting.