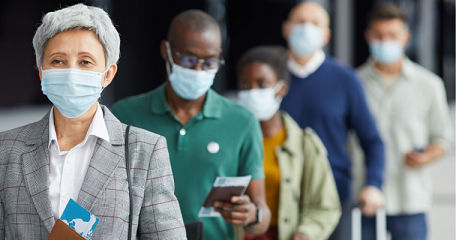 ---
Why use a travel agent for post COVID travel?
We're all looking forward to getting back on that plane or cruise ship, or back to ticking off that bucket list. But travel will likely not return to what it used to be. We predict that there will be restrictions in place until Covid-19 is no longer a threat. Each country will have different laws in place to protect residents and visitors and may have different requirements. Australians travelling may have questions like:
What restrictions do I have to follow when I enter a new country?

What Covid-19 testing is required? (Hint, your local drive-through testing centre result is NOT accepted)

Will I have to quarantine when I arrive back in Australia?

Will restrictions impact my transit?
This is where a travel agent can help. Not only are they the best at helping you arrange your trip, but they can also prepare you for the Covid-19 travel restrictions you will have to follow and notify you of any changes before, during, and after your holiday.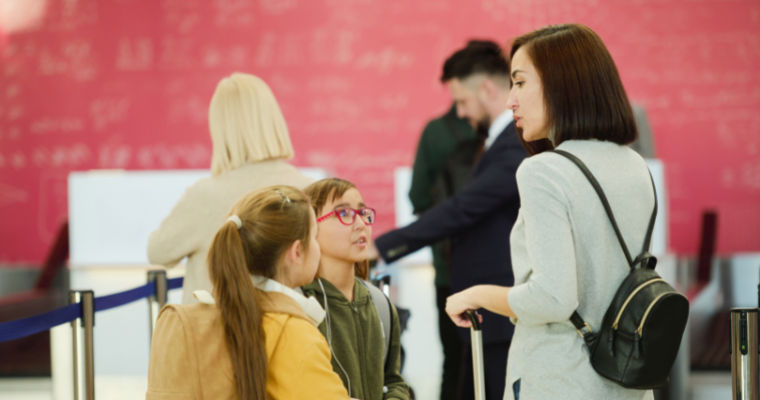 Benefits of Using a Travel Agent Post Covid-19
Covid-19 is likely to result in travel restrictions for the foreseeable future. There may be vaccination requirements, testing requirements, and quarantine requirements for people travelling internationally. A travel agent can help you to figure out which Covid-19 travel restrictions apply to you and update you on any restrictions that change due to Covid-19 spikes.


Covid-19 Entry Requirements
Each country you visit will have different entry requirements in place to stop the spread of Covid-19. In some countries, different districts or states may even have different entry requirements. A travel agent will be able to warn you about difficulties you may face taking a road trip across the USA. They can provide you with advice to reduce the hassle of the Covid-19 restrictions in each state.
If you are booking a trip far in advance, they can keep an eye on changing restrictions and answer your questions about how your trip may be affected. They can help you to plan your vaccinations and visas if necessary and give you information about any testing requirements before you travel.


Covid-19 Re-Entry Requirements
Getting to go on holiday is half the battle; returning back home is the other half. A travel agent will be able to advise you if you have to quarantine on return back to Australia and update you if the government changes the travel restrictions while you are away. They will notify you of any sudden changes and help you to book a flight back before additional restrictions are put in place if you wish.
Covid-19 restrictions might change between the time you booked your holiday and the time you are set to travel. A travel agent will notify you and be able to present you with your options if you can no longer travel. A new quarantine requirement on the return may change your original travel plans. However, our travel agent will be able to help you look at alternative destinations so you can still get away for a much-needed break!


Cancellations and Changes
I think one of the lessons of the last two years has been that when it comes to Covid-19, things can change at the last minute. A sudden spike in cases can mean that countries will close their borders or Australia will restrict travel to certain destinations. Tour companies or airlines may cancel travel arrangements last minute or force their customers to rebook. A travel agent will notify you of these changes immediately and be able to talk you through the options for cancelling and applying for refunds and rebooking. You will be able to get ahead of the crowd to rebook alternative arrangements and try to salvage your trip or cancel the whole trip and save up for a bigger and better one next year.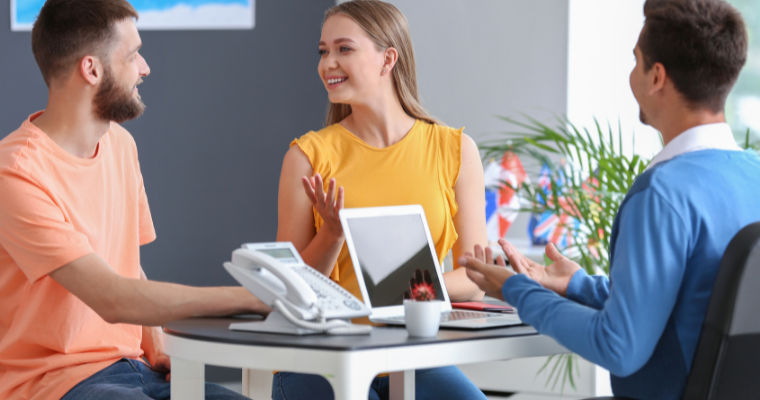 Benefits of Using a Travel Agent For Leisure Travel
A travel agent is your secret weapon when it comes to planning your holiday. In fact, according to AFTA statistics, 70% of Aussies use a travel agent for their holidays already (pre-pandemic!). So why should you use a travel agent for your next holiday?
Hotel Choices
Have you ever searched for your own hotel online? It has never been easier to compare every hotel in a city online, but ironically this does not make it easier to choose and book a hotel. Some cities have thousands of hotel options, ranging from hostels and BnBs through to 5* luxury hotels. How do you pick the best option?
One of the main benefits of a travel agent is they can narrow down your choices. Rather than looking at thousands of options and comparing guest reviews and facilities lists, a travel agent will give you a small selection of hotels that meet all of your requirements. If you want your hotel to have a lazy river, a kids club, and be close to tourist attractions, they can find your perfect hotel.
A travel agent spends a large portion of their workday researching hotels for their customers, so what would take you hours of research will take them mere minutes. They can put together a shortlist of hotels that meet your requirements and send over some information for you to peruse. Their information will contain benefits you won't find on a hotel website, like the bar next door that has live music and free bar snacks or the kid-friendly surfing lessons at a nearby beach.
Best Deals on Airfare
Travel agents spend all day looking at flights and airlines; they can tell you how much to expect for a flight in the low season and high season to almost anywhere in the world. But where they really come in handy is their knowledge of what makes an airfare a good deal. You may be tempted to go for the flight that is $50 less than others, but what if you found out their food was terrible, or they did not have any inflight movies. What if you found out the shops in the layover airport all closed after 10 pm, so you would not have anything to do during that "not too bad" five-hour layover?
A travel agent can tell you that an extra $80 means you book a flight with an airline that offers the best economy legroom and has a great selection of movies. They can tell you that Singapore Changi airport has a movie theatre and butterfly garden as well as multiple food courts, so you can keep the kids entertained during your layover. They can help you to book an airport lounge to take advantage of comfy chairs and complimentary food and drink while you wait.
Assistance With Entry Requirements
Did you know that if you do not meet the entry requirements of a country, you can be turned away at the airport before you even get on a plane? Many countries will set entry requirements around things like:
Visas

Passport expiry dates

Vaccinations

Travel insurance
In some countries, a parent taking their kid travelling will need the written permission of the other parent.
Your travel agent can send you a list of all the entry requirements for your country and send you a reminder checklist. If you need to know which vaccinations are compulsory and which ones are suggested, they will help you plan. They will tell you if your escorted tour will allow you to take a wheely suitcase or if you will have to take a rucksack. If it is the latter, they will be able to share their packing tips for fitting three weeks' worth of clothes into a backpack.
Help With the Extras
Flights and hotels are such a small part of a holiday, especially for us adventurous Aussies. A travel agent really shows their worth in booking all of the other pieces of the holiday. They can help with transportation and car hire, fun activities and excursions, transfers, equipment hire, and even recommend some great local restaurants.
The best thing about a travel agent is they love to travel too. You are benefiting from the knowledge of someone who travels the world regularly and has picked up plenty of tips and tricks along the way. They can recommend the best way to avoid being eaten alive by mosquitos, how to pack your carry on to breeze through security, and the must-have apps and travel essentials. Want to know how to sleep better on a flight or which airline has the best food and entertainment? Ask a travel agent!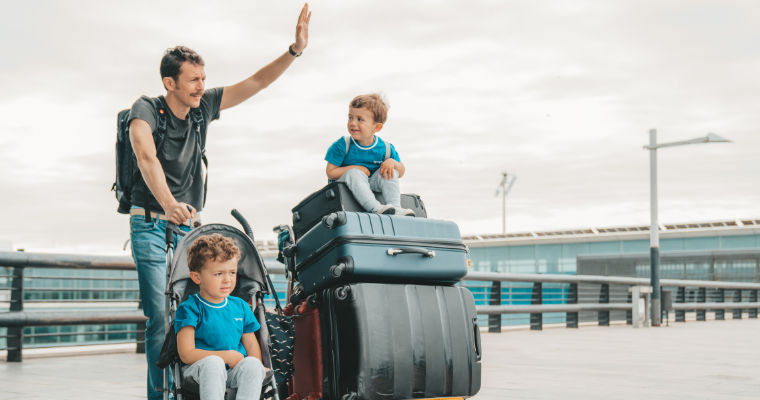 Benefits of Using a Travel Agent For Business Travel
It can be a massive perk to be able to travel for business, especially if you are allowed to take a few days before or after to explore the local area. But business travel can be extremely stressful. Not only do you have to make all the usual arrangements for flights, hotel, and transportation, but you have additional needs like a desk and good internet, so you can get some work done between meetings. You will need an iron in your room, so you can look presentable for important meetings. There are also local customs to learn, and any unexpected delays or cancellations can torpedo your schedule. A travel agent can help a business trip to go smoothly.
Hotel and Flight Selection
Whether you are a seasoned business traveller or have just started travelling for business, you will have a set of very specific requirements. Your travel agent can help you to select your flights and hotel based on these requirements. They can choose a hotel that is close to the locations of your meetings, cutting down your time in traffic. They can arrange transfers to take you straight to your hotel, so you don't have to barter with taxi drivers or decipher the local transportation system after a long flight. They can also recommend flights that take into account your company's budget and timings to ensure you arrive at your destination well-rested.
Company Needs
Business travel is not as straightforward as booking a personal holiday. Companies often set strict restrictions and need travel plans to be approved before you can book them. Your travel agent can help you to navigate these restrictions and even liaise with assistants and accounting teams as necessary. They can ensure your company has copies of your travel itinerary and the phone numbers and email addresses for the hotels if they need to reach you in-destination. They can also update both you and your company if there are any changes to your itinerary.
Unexpected Situations
The biggest benefit of using a travel agent for business travel is that they are masters at handling unexpected situations. Travel rarely goes smoothly, but a minor inconvenience for a leisure traveller can be a disaster for a business traveller. Delays of a couple of hours can mean missing meetings or frantically trying to rebook travel arrangements in spotty airport Wi-Fi. A travel agent can warn you of possible hiccups and find the least disruptive solution. They can rebook your flight while you are travelling to the airport and notify all of the transfers and your company of your new flight details. They can update your hotel with your new arrival time and organise the refund while you are still travelling. Booking with a travel agent can mean the difference between being booked on the first flight home after a storm or being stuck in destination for a week until your airline can reschedule your flight.
Additionally, if your business wraps up earlier, you can speak to your travel agent when deciding whether to stay and see the sights or catch an early flight home. They will help you create a list of must-see tourist attractions and arrange for the front desk to hold your luggage while you sightsee. If you decide to get back home a little earlier, they can help you to change your flight and update all your transfers.
Upgrades
Have you accumulated frequent flyer miles from all that jet setting and want to upgrade a particularly long flight to business class so you can sleep well? Your travel agent will be able to help you to book a fare that can be upgraded and put the request in on your behalf. They will also ensure your frequent flyer number is added to every flight booking so you can accumulate points.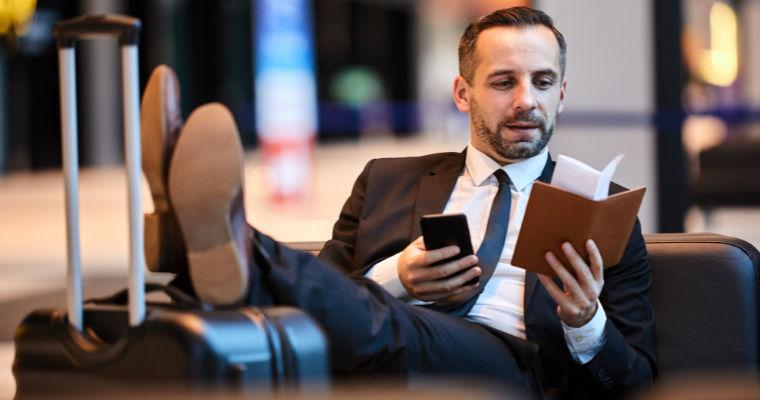 Now, more than ever before, an expert travel adviser is crucial for planning and managing a seamless journey. Travel with confidence again and feel 100% supported, no matter where you are in the world.
Search our trusted network of Travel Agents to find the right expert for your trip requirements and get back to doing what you love. Or learn more about the benefits of using an Australian Travel Agent for your journey.
---