Our Why
COVID-19 has changed the Travel industry forever. Uncertainty for both travellers and travel agents ran wild. Cancellations and redundancies defined the industry throughout the pandemic.
Travel Agent Finder is dedicated to redefining the travel story.
We are bridging the gap between seamless travel for Australians. We are rebuilding business for those affected in the industry. Our goal is to give people back access to the world they have missed out on for so long.
Our Mission is Two-Fold:
Navigating the new normal for Aussie Travellers and Travel Agents alike.
Connecting Australian Travellers with the right expert. That gives you the confidence to travel again. You know wherever your journey takes you, there is constant support.


Helping the Australian Travel Industry recover. We provide a free-to-use platform for agents to showcase their expertise. Aussie travellers know they are getting the best care and advice from their new travel adviser.
We are a neutral platform to help you make an unbiased decision. We help find the best expert for you, regardless of their company network or group affiliation.

We connect you with Australia's best travel agents. They are searchable by expertise, destination knowledge, travel style, agency location, reviews and more. Travellers can find the perfect agent for their needs. All our travel agents are personally invested in making all your travels seamless.
Why Find A Travel Agent By Specialist Knowledge?
There are thousands of Travel Professionals across Australia with decades of knowledge. Travellers should be able to easily access that expertise to elevate their holiday experience.

With Travel Agent Finder, you can search and filter by exactly what you need, meaning you can now access specialists from anywhere across the country. If you're after the best Family Holiday in Hawaii, it makes sense to work with a travel agent who is an expert on Hawaii and Family Holidays. Now you can find your match in just a few clicks!
Our Story
Travel Agent Finder is owned and operated by Anna Shannon.
After an accomplished Marketing career, Anna turned to her true passion, travel. Those around her thought she was crazy. However, driven by a desire to do what she loved, Anna invested in herself and started a career as a Travel Agent.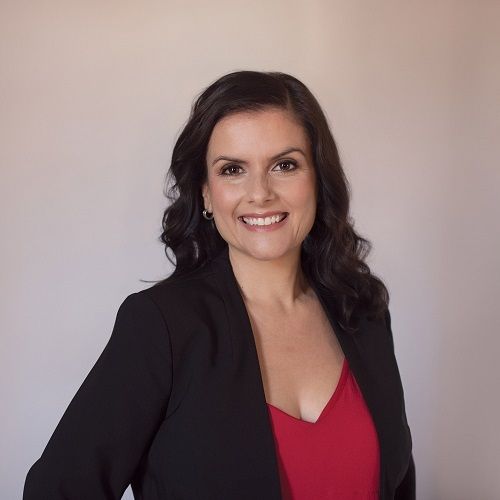 Anna excelled in the travel industry and became one of the top agents in her region. With returning clients who have become friends, Anna has planned thousands of dream journeys. People have continued to entrust their travel plans to her over the last decade.
Like many Travel Agents, Anna watched her successful business disappear virtually overnight when the COVID-19 pandemic rolled in. With no jobs in the decimated industry, she went back to working in Marketing, this time with small businesses on their social media and digital marketing activities. Driven by her passion for the travel industry and a desire to help people, Anna created the Travel Agent Finder platform. Connection, support and community are always top of mind.
The rebound of travel is set to return ten-fold. Anna is committed to using her travel expertise and marketing experience to ensure that travellers are connected with the best Travel Agents in Australia. Ensuring a streamlined and easy process to search, compare and connect, as well as supporting the travel and tourism industry on the road back to recovery.
As Seen In
See our media gallery for more
How it Works
1. Search

Search our network of Travel Agents Australia-wide. Filter by agent location, destination knowledge or travel type.




2. Compare

Compare Travel Agent profiles and expertise. See their destination experience and credentials, then compare their customer reviews to find your best match.




3. Connect

Contact your preferred choice of agent for more information. Our registered Travel Agents are always happy to hear from you!